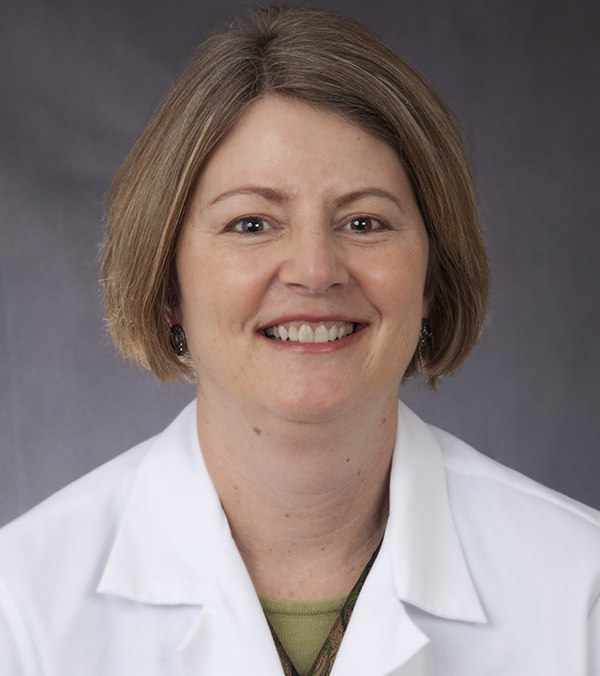 Elizabeth W. Hubbard, MD
Pathology
About
Academic Appointment:
Associate Professor, Department of Pathology
Gender
Female
Contact Info
Primary Location
University Pathologists, PC
1924 Alcoa Highway, Box 108
Knoxville, TN 37920
Phone: (865) 305-9080
Fax: (865) 305-6866
Background
Clinical Interests:
Surgical pathology and cytopathology
Education & Training
Schools:
Medical University of South Carolina
Internships:
University of Virginia Health Sciences Center
Residencies:
University of Virginia Hospitals
University of Tennessee Medical Center
Certifications:
American Board of Anatomic Pathology & Clinical Pathology, Cytopathology
Publications
Papers:
Improving ROSE: Discrepant touch preparation and histology findings in cytology of renal masses: A 10-year retrospective review,

Shachner TR, Nodit L, Hubbard E, Van Meter S,

Diagnostic Cytopathology,

2019 Jun 13. [Epub ahead of print].

Squamous cell carcinoma in serous effusions: Avoiding pitfalls in this rare encounter,

LePhong C, Hubbard EW, Van Meter S, Nodit L,

Diagnostic Cytopathology,

2017 Dec;45(12):1095-1099. Epub 2017 Oct 11.

Pancreatic lymphangioma: A diagnostic and treatment dilemma,

Nodit L, Johnson M, Gray KD, Grindstaff AD, Hubbard E,

The American Surgeon,

2017 Jul 1;83(7):255-257.

Undifferentiated malignant neoplasm involving parotid and thyroid: Sampling and PAX8 cross-reactivity can obscure the diagnosis of lymphoma,

Hubbard EW, Nodit L, Van Meter S,

Case Reports in Pathology,

2016 Dec;2016:3291549.

Multiple squamous cells in thyroid fine needle aspiration: Friends or foes?,

Gage H, Hubbard E, Nodit L,

Diagnostic Cytopathology,

2016 Aug;44(8):676-81. Epub 2016 Jun 6.