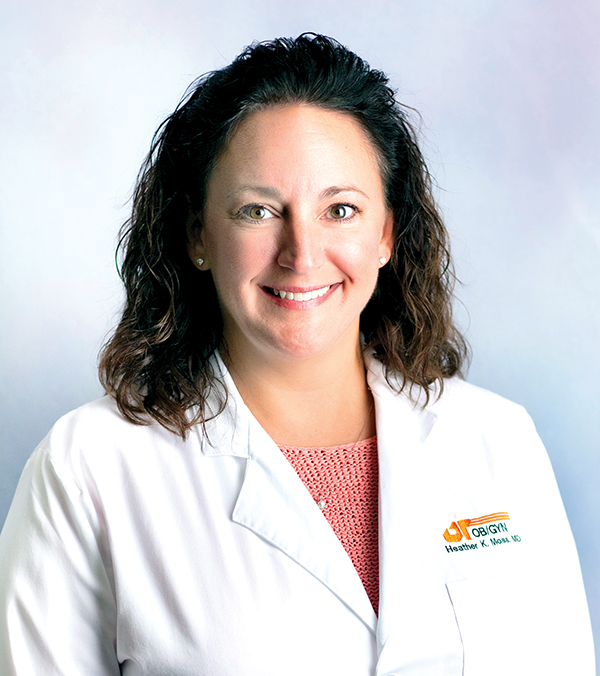 Heather K. Moss, MD, FACOG
About
Academic Appointment:
Assistant Professor
Gender
Female
Contact Info
Primary Location
Women's Care Group Knoxville
1930 Alcoa Highway, Suite A240
Knoxville, TN 37920
Phone: (865) 238-1040
Fax: (865) 305-6712
Background
Personal Interests:
Women's Care Group is proud to welcome Dr. Heather K. Moss to our Knoxville practice! Dr. Moss is already well respected and admired in our community. She has worked with Women's Specialty Care and has served as assistant clinical professor with the University of Tennessee, where she received two Excellence in Teaching awards. Dr. Moss was also the owner and a staff physician at Women's Physicians of Knoxville. Dr. Moss completed her residency in Obstetrics and Gynecology at Bayfront Medical Center in St. Petersburg, Florida. She then served as staff physician at U.S. Naval Hospitals in Okinawa, Japan, and Jacksonville, Florida. Dr. Moss is board certified by the American Board of Obstetrics and Gynecology and will see patients at our UT Medical Center office and at our new location at 9220 Dutchtown Road.
Education & Training
Schools:
University of Tennessee Memphis
Residencies:
Certifications:
AB Obstetrics & Gynecology