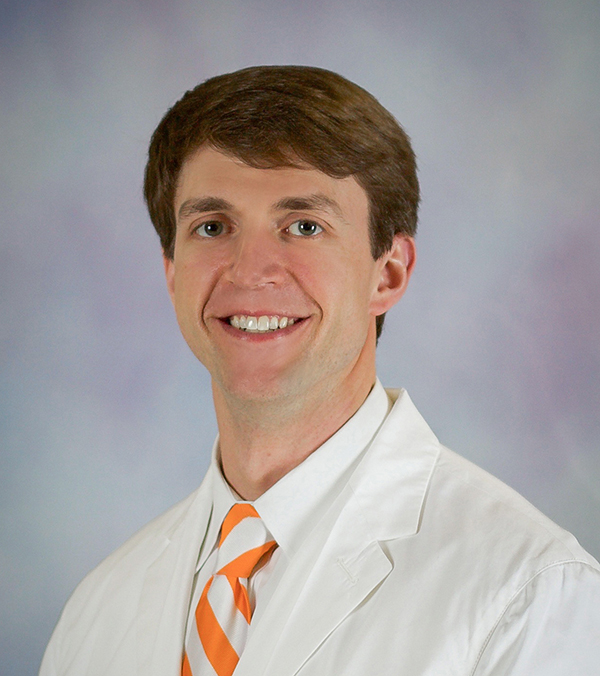 Jonathan D. Boone, MD
Gynecologic Oncology
Contact Info
Primary Location
University Gynecologic Oncology
1926 Alcoa Hwy, Ste 370
Knoxville, TN 37920
Phone: (865) 305-5622
Fax: (865) 305-4580
Honors, Societies & Professional Organizations
Societies:
American College of Obstetricians and Gynecologists
Society of Gynecologic Oncology
American Society of Clinical Oncology
Background
Personal Interests:
Jonathan Boone, MD joins University Gynecologic Oncology after recently completing his Fellowship in Gynecologic Oncology at The University of Alabama at Birmingham – the same institution that Drs. Kilgore and Kimball came from prior to building the Division of Gynecologic Oncology at the UT Cancer Institute. Dr. Boone is a graduate of The University of Tennessee Knoxville and received his Doctor of Medicine from The University of Tennessee Health Science Center in Memphis. Dr. Boone had always planned to follow in his father and grandfather's footsteps becoming a doctor, and it was his experience taking care of women with gynecologic malignancies during medical school and residency where he found the most joy. He finds caring for these women and their families during some of their darkest times to be the greatest privilege one can have. Outside of the hospital, Dr. Boone enjoys spending time with friends and family, the occasional day fishing, traveling to new places to experience new cultures and food, and of course rooting on the Vols on Saturday's in Neyland Stadium.
Research Interests:
Endometrial cancer, cervical cancer, ovarian cancer
Education & Training
Schools:
The University of Tennessee Health Science Center
Internships:
University of Alabama School of Medicine
Residencies:
University of Alabama School of Medicine
Fellowships:
University of Alabama School of Medicine
Certifications:
American Board of Obstetrics & Gynecology