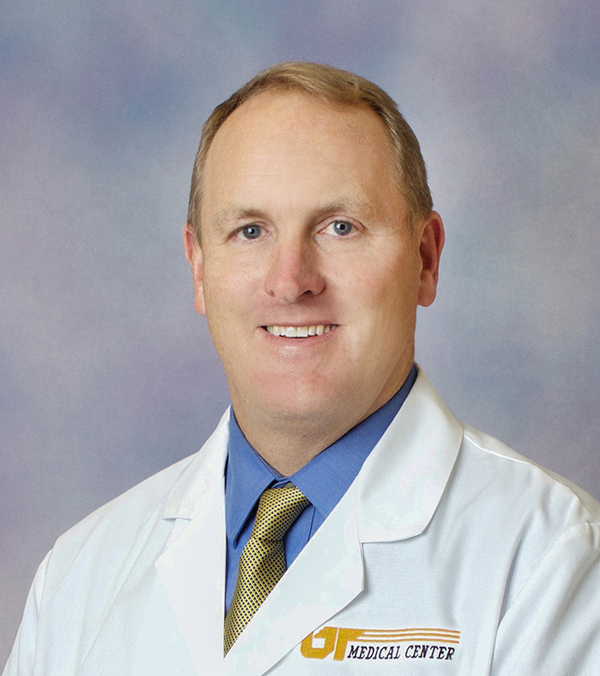 Matthew L. Mancini, MD
General Surgery
About
Academic Appointment:
Professor
Job Title
Chief, Division of General Surgery
Gender
Male
Contact Info
Primary Location
University Surgeons Associates, PC
1934 Alcoa Highway, Suite D-285
Knoxville, TN 37920
Phone: (865) 305-9620
Fax: (865) 525-3460
Secondary Location
Regional Health Center - Sevierville
1130 Middle Creek Rd., 130
Sevierville, TN 37962
Honors, Societies & Professional Organizations
Honors:
Tennessee Medical Association Distinguished Service Award, 2019
Hiram Crutchfield Teaching Award, UT Graduate School of Medicine, 1999
Societies:
Society of Gastrointestinal Endoscopic Surgeons
American Society of Metabolic and Bariatric Surgery, Fellow
Organizations:
American College of Surgeons, Fellow
Knoxville Academy of Medicine
Southeastern Surgical Congress
Tennessee Medical Association, President 2018-19
Background
Clinical Interests:
Minimally invasive surgery, bariatric surgery, robotic surgery, endocrine surgery, hernia surgery
Personal Interests:
Dr. Mancini enjoys being with his family and attending sports events.
Research Interests:
Minimally invasive procedures, technology innovation, metabolics
Education & Training
Schools:
Doctor of Medicine, Mercer University School of Medicine, Macon, GA, 1994
Internships:
General Surgery, University of Tennessee Graduate School of Medicine
Residencies:
General Surgery, University of Tennessee Graduate School of Medicine, 1999
Certifications:
American Board of Surgery
Publications
Papers:
Laparoscopic approach for the treatment of chronic groin pain after inguinal hernia repair : Laparoscopic approach for inguinodynia.,

Ramshaw B, Vetrano V, Jagadish M, Forman B, Heidel E, Mancini M. ,

Surg Endosc.,

2017 Dec;31(12):5267-5274.. Epub 2017 Jun 7. PMID: 28593417.

N.Roux-en-Y gastric bypass surgery alters serum metabolites and fatty acids in patients with morbid obesity- A prospective exploratory pilot study.,

Wijayatunga NN, Sams VG, Dawson JA, Mancini ML, Mancini GJ, Moustaid-Moussa ,

Diabetes/Metabolism Research and Reviews.,

2018 Jul 13:e3045. Rev. 2018 Nov;34(8):e3045. doi: 10.1002/dmrr.3045. Epub 2018 Sep 19. PMID:30003682.
Books:
ML Mancini, M LaPinska and J Blatnik, Editors,

,

Surgical Principles in Inguinal Hernia Repair: A Comprehensive Guide to Anatomy and Operative Techniques, Inguinal and Femoral Anatomy.,

2018. (ISBN: 978-3-319-92891-3) (ISBN: 978-3-319-92992-0). pp. 7-13,

Springer International Publishing.