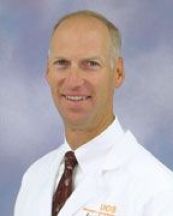 Scott T. Smith, MD
Orthopaedic Surgery
About
Academic Appointment:
Clinical Assistant Professor, Chief, Division of Orthopedic Surgery
Gender
Male
Contact Info
Primary Location
University Orthopedic Surgeons
1926 Alcoa Highway, Suite F-210
Knoxville, TN 37920
Phone: (865) 546-2663
Fax: (865) 546-4421
Secondary Location
Honors, Societies & Professional Organizations
Organizations:
American Academy of Orthopaedic Surgeons, Active Fellowship
Orthopaedic Trauma Association, Associate Member
Paul R. Lipscomb Orthopaedic Society
American Medical Association
American Orthopaedic Foot & Ankle Society, Active
Tennessee Orthopaedic Society
Background
Clinical Interests:
Currently serving as President for University Orthopedic Surgeons, Dr. Smith has nearly 20 years of traumatology experience working with orthopaedic injuries to both upper and lower extremities. Dr. Smith specializes in foot and ankle reconstruction as well as total ankle arthroplasty. He also works closely with patients with post-traumatic needs such as arthritis, limb lengthening utilizing the Ilizarov technique, and bone transport to fill the gaps of missing bone. He has special interests in injuries to the pelvis, foot and ankle and post traumatic reconstruction. A femur fracture in his teenage years strengthened Dr. Smith's interest in athletic training. Coupled with his interests in anatomy and the mechanics of movement, he chose a career as a physician in orthopaedic medicine. He is a graduate of the University of Iowa and the University of Iowa College of Medicine. He completed an orthopaedic surgery residency at Henry Ford Hospital in Detroit where he served as Chief Resident in 1995-1996. He also completed an orthopaedic traumatology fellowship at the University of California-Davis Medical Center in Sacramento, California. Dr. Smith currently serves in a number of leadership roles including Chairman of the Division of Orthopaedics at the University of Tennessee Medical Center, Medical Director for the Orthopaedic Center of Excellence, Assistant Professor at the University of Tennessee Graduate School of Medicine and frequently recognized as a Top Doc by his professional peers in Cityview Magazine. Special Interests: Foot and Ankle Reconstruction Total Ankle Arthroplasty Injuries to the Pelvis, Foot and Ankle Post-Traumatic Reconstruction.
Personal Interests:
In his spare time Dr. Smith enjoys playing golf and competes in both state and national mid-amateur tournaments. Dr. Smith and his wife have two sons.
Education & Training
Schools:
University of Iowa College of Medicine
Internships:
Residencies:
Fellowships:
University of California Davis Medical Center
Certifications:
American Board of Orthopaedic Surgery