Heath Woods: Fast Treatment After a Stroke Saved His Life
Few medical emergencies draw a finer line between life and death than a stroke. For Carter High School coach Heath Woods, this line was drawn on familiar turf: a season-opening football game.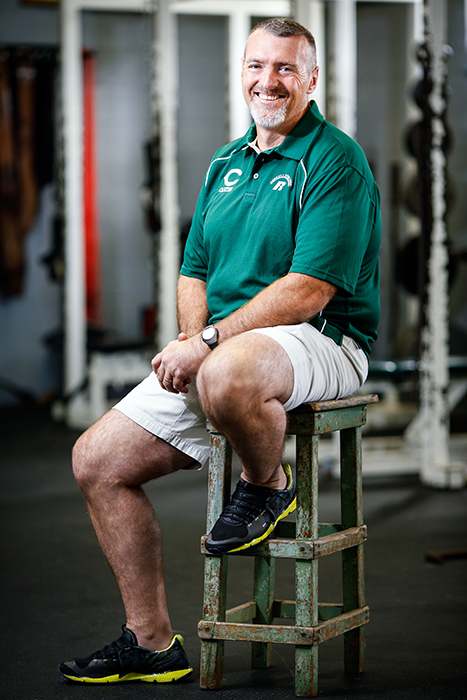 From the moment a stroke occurs, patients must race against the clock to get treatment that can prevent lasting damage. Not everyone is as lucky as Heath Woods, who, one year after suffering a major stroke, is well on his way to full recovery and looking to get back on the field.
Ejected from a season-opening game after a disagreement with officials, Woods was upset. Then he started to feel sick. Thinking the problem was just dehydration, he was on the phone with his wife when he began to get dizzy and nauseated. In just a few minutes, his right side went numb and he could no longer stand up straight. Emergency medical technicians, on the sidelines in case the players needed care, ran over to help and diagnosed the problem as a stroke.
Woods recalls, "As I was in the ambulance being driven away, I thought to myself, 'I can't believe this is happening to me. I was fine just an hour ago.'" Woods, who was only 45 at the time, had no family history or prior symptoms of stroke.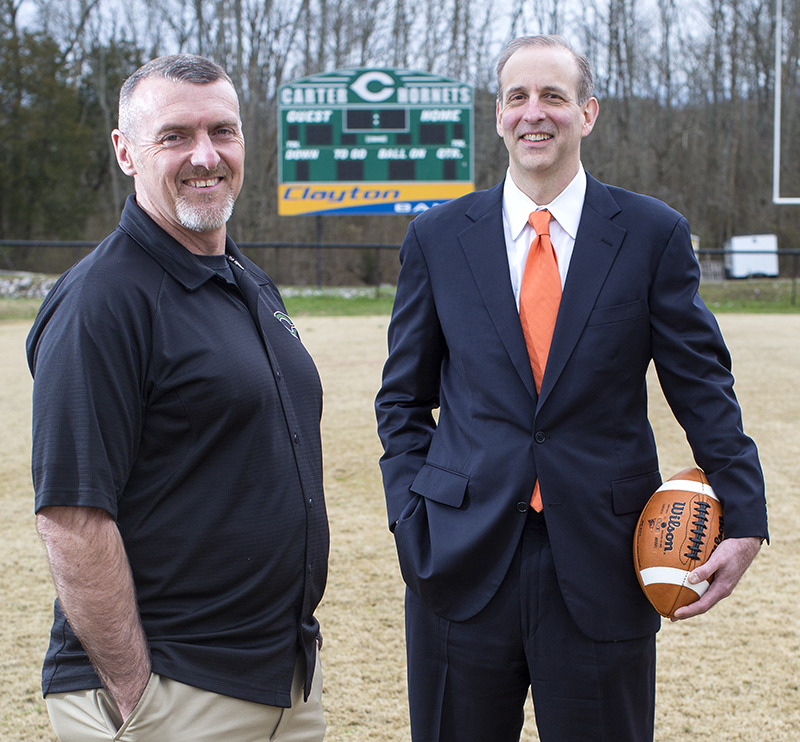 But The University of Tennessee Medical Center physician who treated him, Peter Kvamme, MD, says, "A stroke can happen to anyone, at any time, anywhere."
When Woods arrived at the medical center, the EMT crew had already initiated Code Stroke, a system of fast assessment and treatment. After performing initial tests, the medical center's stroke team immediately gave Woods tissue plasminogen activator—a clot-busting drug that must be used within three hours—to help restore blood flow to his brain and improve his chances of survival.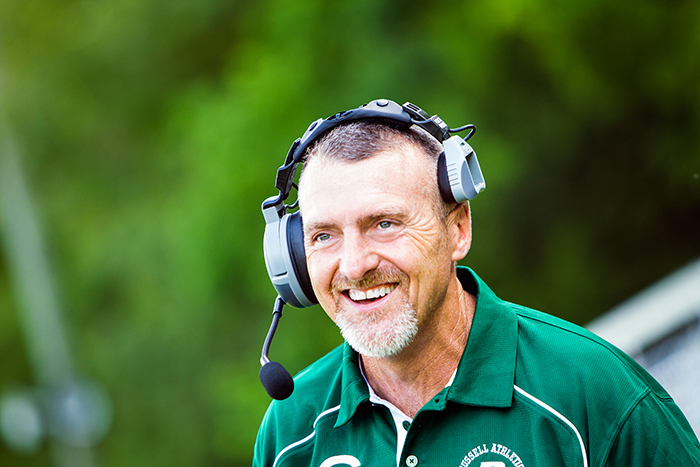 But Woods' stroke was a very rare one, and the clot-busting drug wasn't enough. "When we ran further tests, we saw that the back of his brain stem was black—it wasn't receiving any blood. The clot was severe, and he was literally minutes from death," says Kvamme.
The stroke team swiftly transferred Woods to the biplane angiography suite adjacent to the emergency room.
Neurointerventional radiologists performed minimally invasive surgery, using a thin catheter tube to insert a stent into the blocked artery and remove the blood clot. The procedure was successful, and Woods spent a few days in
the hospital, returning to his family stronger and healthier every day.
"The best thing that happened to me was being at the right place," he says. "And everything went so quickly. Everyone at the medical center had a purpose and knew what they needed to do to save my life."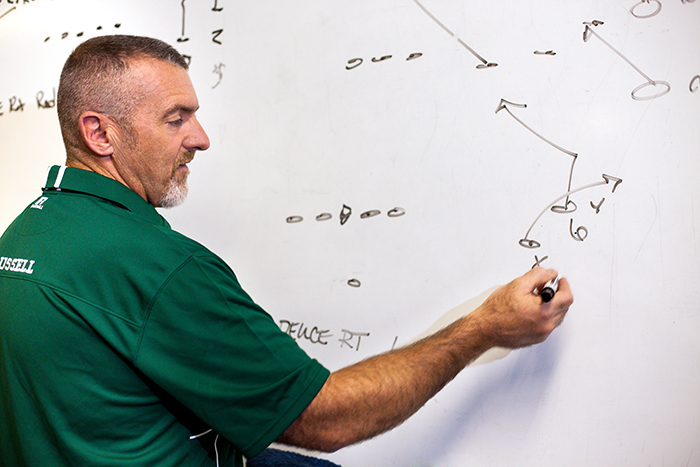 Coach Woods continues to take things one day at a time, but looking at him today, no one could guess he'd ever had a stroke. "His condition was much more serious than anything now indicates," says Kvamme—underlining the importance of recognizing stroke symptoms and of being treated at a certified Comprehensive Stroke Center like the one at The University of Tennessee Medical Center.
Someone suffering from a stroke may not be able to speak or call for emergency help. The University of Tennessee Medical Center's stroke team emphasizes that you should call 911 if you feel something is amiss, even if you don't know the person who might be having a stroke.