Our Services
Click here to access your University Cardiology Patient Portal.
At University Cardiology, we're committed to putting our patients first, through our services and care. Our team stays abreast of the latest discoveries and innovations in cardiology. Our cardiologists treat a wide range of conditions. We also offer a number of diagnostic tests and outpatient procedures. Our services let us provide you with the best possible care for your heart.
We treat a variety of conditions including:
Hypertension
High Cholesterol/Lipid Conditions
Congestive Heart Failure
Arrhythmias
Cardiomyopathy
Rheumatic Heart Disease
Miscellaneous Related Heart Conditions
Our in-office diagnostic testing includes the following:
Radiography
Echocardiography
Carotid Ultrasound
Lab Tests
Rate/Rhythm Testing
For our patients' convenience, University Cardiology and the Heart Lung Vascular Institute offer specialty clinics for patients receiving care at the main campus.
If you or a friend or family member needs our help, please ask your primary care physician to refer you to us or give our office a call to request further assistance. Learn more about patient referrals.
Here's where you can download forms before your visit.
We are guided by seven core values that define us and set the standard for our practice. We serve our patients with the promise of:
Reliability
Integrity
Partnership
Clinical Excellence
Academic Orientation
Vision
Compassion
Prepare for Your Visit
Address
657 E. Broadway Blvd.
Jefferson City, TN 37760
Where we are
657 E. Broadway Blvd, Jefferson City, TN 37760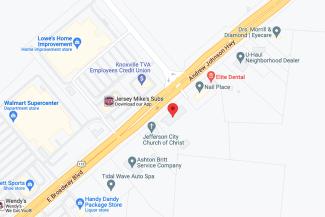 About Us
Our name, University Cardiology, represents our unique relationship with The University of Tennessee Medical Center. Our practice was founded over 40 years ago by Dr. Joseph Acker, Dr. Frank London and Dr. Freeman Rawson. We are proud of our longstanding reputation for providing the latest in cardiovascular services to East Tennessee.