Orthopaedic Oncology: Specialized Treatment, Closer to Home
Last summer, Albert Harb fractured his femur. He was given options of getting treatment at Duke, Emory or Vanderbilt University hospitals.
But his friend – Dr. Wahid Hanna from The University of Tennessee Medical Center and Hanna Cancer Associates – told him that the doctor he needed was right here in Knoxville.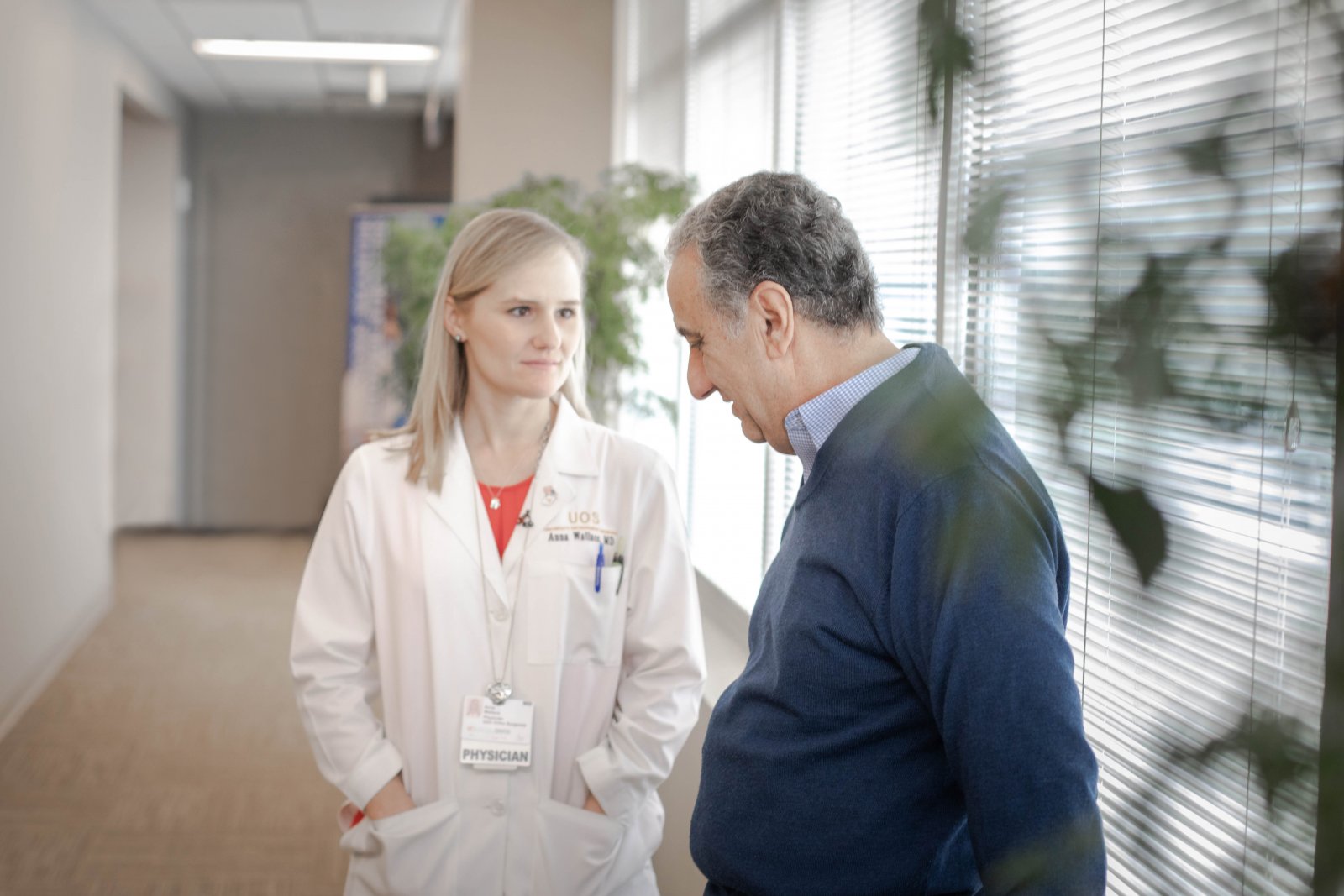 Anna Wallace MD Had the Right Treatment Plan
That doctor was Anna Wallace, MD. Dr. Wallace completed her first fellowship in orthopedic traumatology, and – not satisfied with one fellowship – she completed her second in orthopedic oncology.
She is the only fellowship-trained musculoskeletal oncologist in East Tennessee. She's also one of only 120 orthopaedic oncologists in the United States. And she works at the Advanced Orthopaedic Center, one of our seven Centers of Excellence.
"We Got Better Care Here Than Anywhere Else"
Her treatment plan gave Albert the options he needed to get back to his life. "My family could have chosen any hospital, but we picked The University of Tennessee Medical Center," said Albert. "We got better care through the Advanced Orthopaedic Center at The University of Tennessee Medical Center than we could have gotten anywhere in the country."