Brittany L. Adams, FNP-C
Nurse Practitioner
I live for vacationing, outdoors, family time and Tennessee Football – GO VOLS!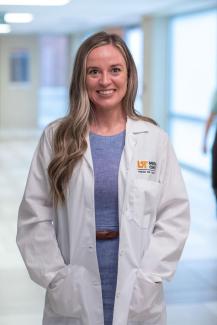 About Me
Gender: Female
Languages Spoken:
English
I have been lucky to call East Tennessee my home since 1988. I attended LMU and UT for my undergraduate and graduate studies and enjoy cheering on the Vols any chance I get. I love spending time with my husband, two children, and my goldendoodle.
Clinical Focus:
I see patients with blood disorders such as blood clots, anemia, iron deficiency, excess iron, B12 deficiency, blood cancers I also see, treat patients with cancers of head, neck, breast, lung, kidney
Specialties:
Hematology/Oncology, Medical Oncology
Education & Credentials
Schools
Associate of Nursing- Lincoln Memorial University; Bachelors of Nursing- University of Tennessee, Master of Nursing as Family Nurse Practitioner- University of Tennessee
Board Certifications
Family Nurse Practitioner; Advanced Oncology Certified Nurse Practitioner
Organizations & Societies
Member of The American Association of Nurse Practitioners, Oncology Nursing Society, Tennessee Valley Oncology Nursing Society
I feel blessed to provide compassionate, individualized, and evidence based care to patients through all walks of life.
— Brittany L. Adams
Where I See Patients
1926 Alcoa HwyBuilding F, Suite 210 (2nd Floor) and Suite 410 (4th Floor)Knoxville, TN 37920
Phone: 865-305-8780
Fax: 865-305-8199
Directions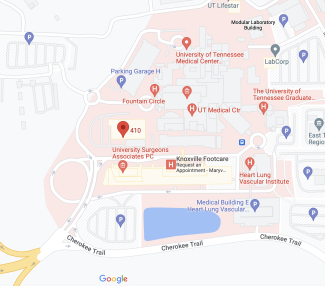 Visiting our main campus? Use the UTMC Way app to get around.