Health Information Center
• Main Campus
Address
1924 Alcoa Hwy
Knoxville, TN 37920
Phone
865-305-9525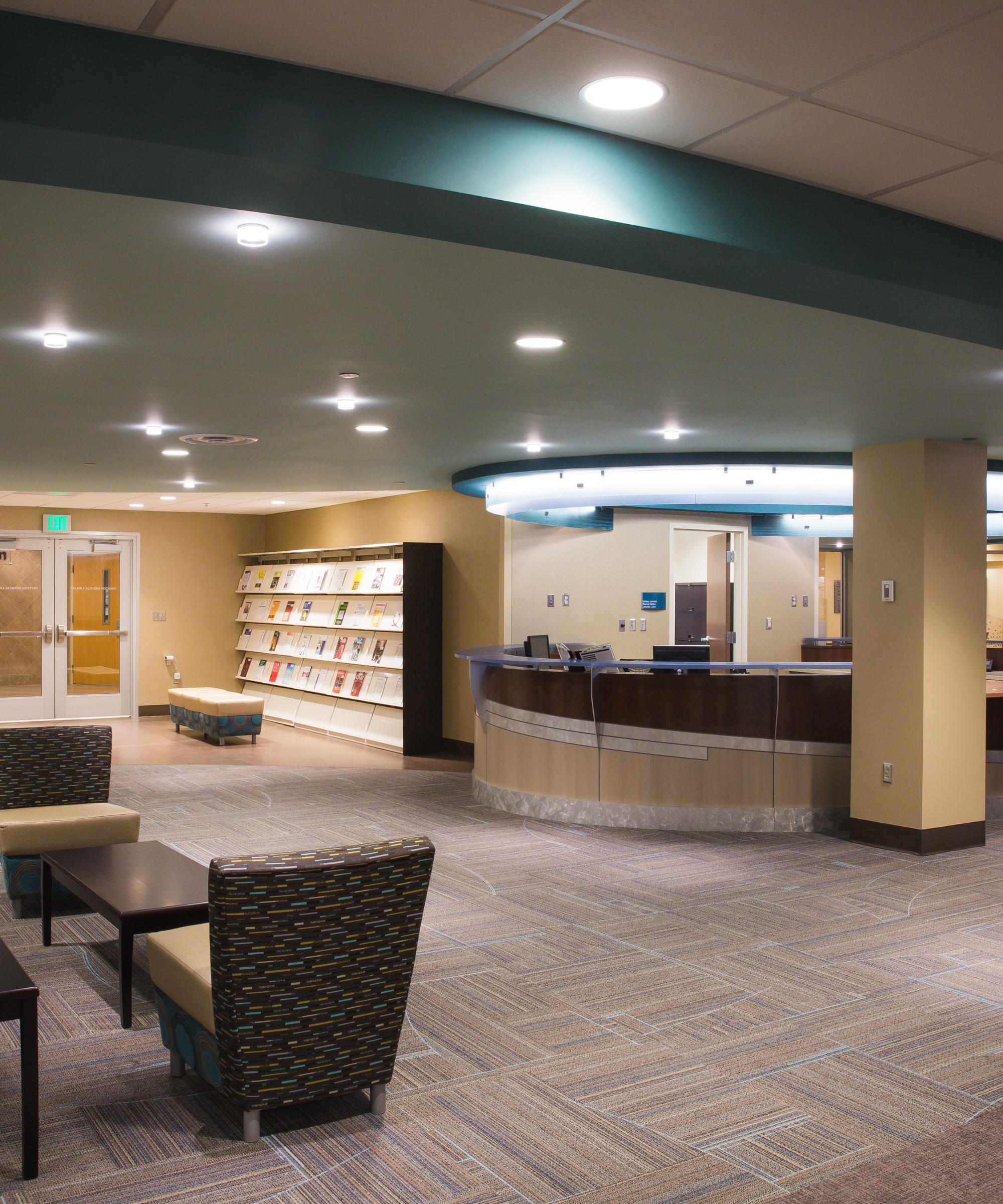 Our Services
Monday–Thursday: 8:30am to 7:30pm
Friday: 8:30am to 5pm
Saturday: 9am to 2pm
Sunday: 12pm to 6pm
The Health Information Center is located in the hospital's main lobby near the cafeteria. We give patients, family members, and the community information on the latest health news and research on diseases or illnesses.
Come and visit our health library of books, digital, and print resources. We'll help you with research on health conditions — all free of charge. We also offer free printing, scanning, and faxing.
Patients and the community can request health information free of charge. Fill out the form below and our health information specialists will do the search for you. We provide information on your questions confidentially by mail, email, or in person. We can help you answer questions like:
What kinds of foods can I eat now that I have diabetes?
My doctor says I have fibromyalgia. What does that mean?
How do I find a doctor at the UT Medical Center?
What is the latest treatment for my cancer?
All information is sent out as quickly as possible. To start your search, please fill out this form, email us at library@utmck.edu, or call 865-305-9525.
For reliable information on COVID-19, please see our research guide.
For health information related to our Centers of Excellence, click here.
The Health Information Center offers library membership for free. To apply, visit the library or complete the Membership Application.
The Health Information Center collection reflects the needs of patients, their family members, and the public. Health Information Center members with a valid photo ID may check out up to three books from our collection for two weeks. Simply bring the items to any staff member at the information desk. Non-members are welcome to copy sections of the books. Items may be renewed over the phone at 865-305-9525.
The Health Information Center provides a comfortable and quiet environment. It has computers with high-speed internet access available for all patients, family members, and the community. The staff can provide orientation and education in the use of the Internet, as well as our electronic databases and other resources.
Copy Services
There is a self-service printer/copier in the library. This machine can also fax and scan to email. Use of the machine is free. If you need help, one of the librarians will be happy to assist you.
Wireless Access
The Health Information Center has wireless access to the Internet using your own mobile computing device.
Prepare for Your Visit
Address
1924 Alcoa Hwy
Knoxville, TN 37920
Where we are
In the Main Lobby of the Hospital near the cafeteria