School of Radiography
• Main Campus
Address
1924 Alcoa Highway, Box 107
Knoxville, TN 37920
Phone
865-305-9005
Fax
865-305-8946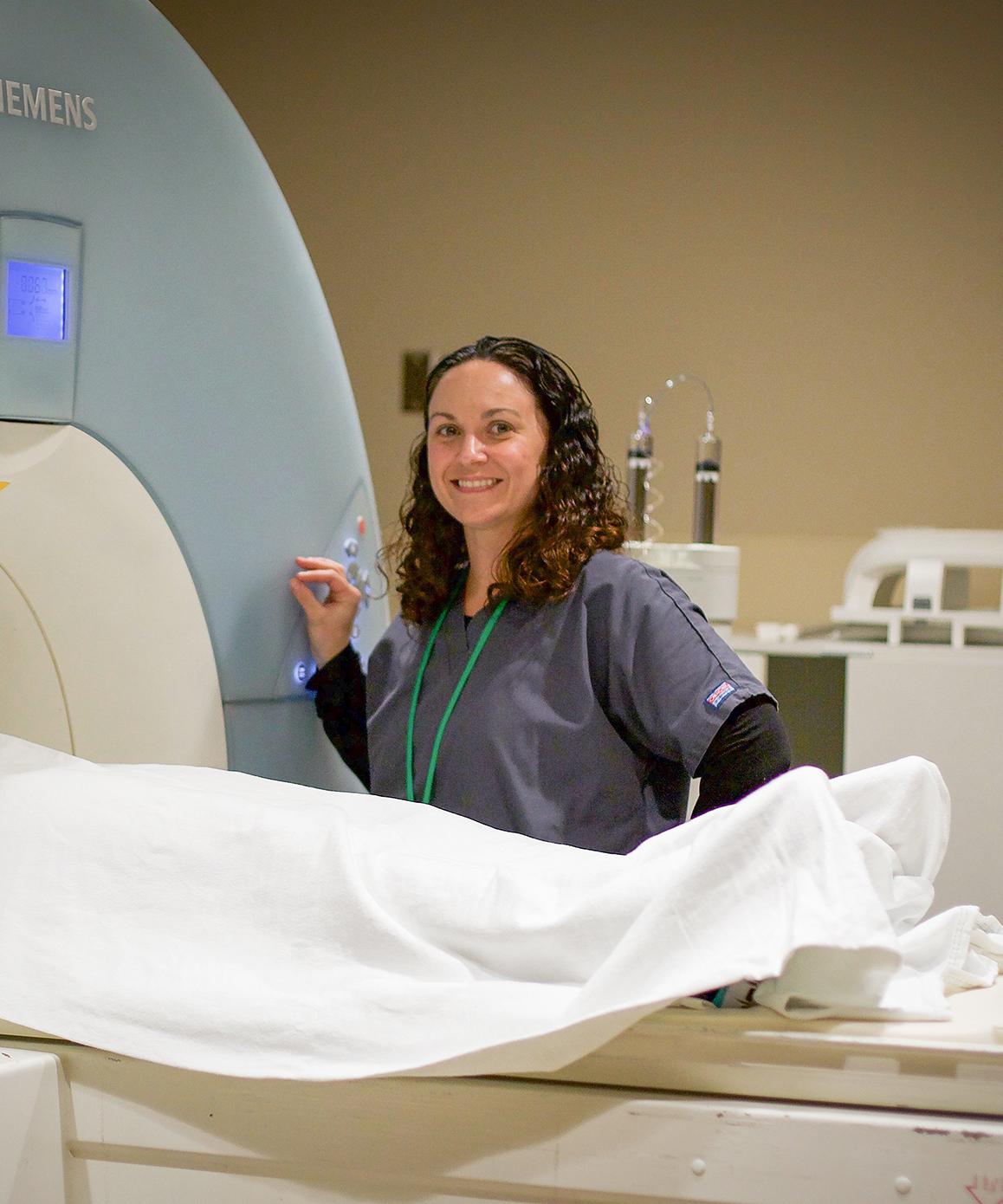 Our Services
The University of Tennessee Medical Center's School of Radiography is housed within the region's only academic medical center, Magnet® recognized hospital and Level I Trauma Center.
The 23-month school seeks to prepare individuals to become competent, entry-level radiographers, also known as X-ray technologists. Upon successful completion of the program, students are candidates to sit for The American Registry of Radiologic Technologists (ARRT) examination.
For more information, email Program Director, Linda Crum
Experience at region's only Academic Medical Center
Experience at region's only Level I Trauma Center
98 percent pass ARRT on first attempt
100 percent have a job within six months of graduation
Clinical rotations in CT, MRI, Interventional Radiography, Sonography, and Nuclear Medicine
Preference given to graduates as positions are available at UT Medical Center
The school year begins in July. To be considered for admission, the applicant must:
Possess a degree from a college or university accredited by United States Department of Education or Counsel for Higher Education Accreditation. Credits obtained outside the U.S. must be translated by an International Education Credential Evaluation Organization at the applicant's expense.
Pass college courses including: one course in mathematical or logical reasoning, one course in English or oral communications and one course in Human Anatomy and Physiology with Lab.
Submit scores on the TOEFL exam (for all applicants whose native language is not English).
Complete and submit an application and a $50 application fee to the school. Make checks payable to: The University of Tennessee Medical Center.
Submit two professional letters of reference from past employers or educators.
Submit official transcripts from each college you have attended.
Submit a written summary regarding your activities since you last attended school, how you became interested in radiologic technology, and why you would choose radiologic technology as a career.
If requested, report for an interview.
Application DEADLINE IS MARCH 1.
All requested information must be submitted before March 1 to be considered for the following July class.
Incomplete applications, or complete applications received after March 1, will NOT be considered.
Download the School Application and mail the completed application to Linda Crum
Total Cost for Two-Year Program

 

Effective 9/1/2022

 
Fee*
Amount
Payable By
Program Application fee
$50
Payable when submitting application.
Deposit fee to reserve a place in class
$500
Payable upon acceptance in program.
Remaining program tuition fee ($4,700/year, less $500 deposit)
$9,800
Payable first day of class.
Textbook/eBook fee
$4,720
Payable first day of class.
Facility and Technology fee
$900
Payable first day of class.
 Total:
$15,970
 
* All fees are nonrefundable.
Students are responsible for uniforms, meals, housing and transportation.
In addition, students are encouraged to join and participate in professional societies, such as the American Society of Radiologic Technologists that require minimal annual student dues.
Students must provide the program director with proof of occurrence-based student professional liability insurance, with liability coverage of $1,000,000 each claim and $3,000,000 annual aggregate. The cost for this insurance is $35-$45 dollars.
The UT School of Radiography is a non-participant in Title IV government guaranteed funds.
The school of radiography has worked together with Meritize to offer our students private student loans.
For more information on Meritize private student loans, visit Meritize at www.meritize.com.
Selected students are eligible to apply for the Shirley Melton Antonacci Radiologic Technologist Freshman Scholarship.
Enrolled students transitioning from first year to second year are eligible to apply for the Patrick Michael McCoy Scholarship.
The Radiology Department contains the latest equipment for an excellent clinical experience.
The student's clinical education takes place through rotations within the Medical Center's Radiology Department and its outpatient facilities. During the second year clinical rotations include, CT, MRI, Sonography, Interventional Radiography, Radiotherapy and Nuclear Medicine.
Most of the clinical rotations are in the Medical Center's Radiology Department, which has 33 rooms for diagnostic and interventional procedures. A few clinical rotations take place in the medical center's outpatient facilities. The student will be required to drive up to 15 miles from the main campus for these clinical rotations.
All students have access to the school and department libraries, as well as the hospital's research library. Excellent classroom and teaching facilities augment the student's educational experience.
Clinical experience is coordinated with the courses taught. Each semester presents the student with a combination of classwork and the accompanying clinical experience. In general, a student's school hours are Monday-Friday, from 8:30 am-3 pm.
A limited number of clinical rotations will require the student to be on campus from 12:30 pm-7 pm.
Approximately once every eight weeks the student will rotate at one of our outpatient imaging facilities, including Outpatient Diagnostic Center at Turkey Creek, Regional Health Center – Sevierville and Regional Health Center – Lenoir City.
Radiography is a rewarding career that combines patient care with modern medical technology. The radiographer contributes a special skill to help diagnose injury and disease.
The radiographer or X-ray technologist is an essential member of the health care team. The radiographer is responsible for accurately positioning the patient and applying only the amount of radiation necessary to produce a quality diagnostic image. The radiographer understands radiation protection and knows how to perform diagnostic examinations safely. This protects both the patient and the radiographer.
For more information on the typical duties of a Radiographer, visit the American Society of Radiologic Technologists at www.asrt.org.
Entry-level salaries vary by geographic regions and by the type of facility in which one is employed; locally this figure ranges from $42,000-$45,240.
Education may be continued in other branches of medical imaging technology such as nuclear medicine, diagnostic medical sonography (ultrasound), or radiation therapy. All involve an additional year of course work and are associated with a higher entry-level salary. Technologists may also advance into the educational, management, or marketing segments of the profession.
For more information on salaries and the future job outlook of a Radiographer, visit the Bureau of Labor and Statistics at www.bls.gov.
Prepare for Your Visit
Address
1924 Alcoa Highway, Box 107
Knoxville, TN 37920
Where we are
Radiology Department
parking
Parking Garage H, Parking Garage 4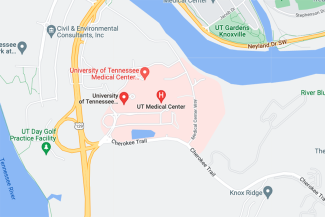 About Us
Our Mission
To provide East Tennessee with competent and caring radiography graduates dedicated to excellence in the delivery of health care.
Our Goals
Students and graduates will demonstrate entry-level clinical competency in diagnostic imaging procedures will communicate effectively, possess critical thinking skills and model health care professionalism.
Learning Outcomes
The student will learn how to demonstrate appropriate patient care, apply accurate positioning skills, practice radiation protection, employ effective oral communication, employ effective written communication, demonstrate problem-solving skills, adapt standard procedures for non-routine patients, provide confidentiality of patient health information and provide a professional healthcare environment.
Learn more about our Program Effectiveness Data
Our students must observe specific standards of conduct and performance. These are stated in the student handbook, which is provided to the prospective students during the interviewing process. Failure to meet any of the performance criteria, whether academic or disciplinary, may result in suspension or termination from the school.
Accreditation & Recoginition
The School of Radiography is accredited by:
The Joint Review Committee on Education in Radiologic Technology (JRCERT)
20 North Wacker Drive, Suite 2850
Chicago, IL  60606-3182
312-704-5300
mail@jrcert.org
www.jrcert.org
The program is reviewed for compliance with a maximum award of 8 years. The current accreditation award for the RADT program is 8 years, awarded March 2020.