Regional Health Center – Sevierville
• Sevierville
Address
1130 Middle Creek Road
Sevierville, TN 37862
Phone
865-446-3120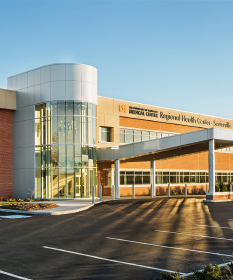 Our Services
Regional Health Center in Sevierville, Tennessee offers you and your family the benefit of a long-term relationship with one doctor who will understand your health needs. Whether it is routine physical exams, immunizations, minor injuries or treatment of more serious conditions, the doctors are ready to coordinate your care with a broad range of healthcare services.
Cardiac stress tests
Cardiology and vascular surgery
Computerized tomography (CT)
DEXA scans
Echocardiograms
Diabetes education
General surgery
Nephrology
Neurosurgery
Nuclear medicine
Obstetrics and gynecology
Oncology — chemotherapy infusion
Pulmonary function testing
Ultrasound
Urogynecology
Urology
Vascular ultrasound 
X-Ray services
UT Primary Care Sevierville provides board-certified family physicians to serve your healthcare needs, from routine physical exams to specialized treatment for more complex conditions. Since the practice is part of UT Regional Health Center Sevierville, you'll have easy access to diagnostic services, urgent care, wound care and hyperbarics, laboratory services, and specialist physicians to treat your specific needs, all under one roof.
UT Urgent Care provides walk-in medical services to both established and NEW patients while maintaining the highest excellence in care. All UT Medical Center Urgent Care Clinics serve patients over the age of two.
Hours: 9 am – 9 pm
No appointment necessary
Prepare for Your Visit
Address
1130 Middle Creek Road
Sevierville, TN 37862
Where we are
1130 Middle Creek Road Sevierville, TN 37862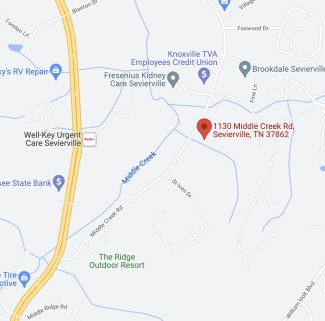 About Us
The University of Tennessee Medical Center's first dedicated outpatient facility opened Fall 2014 in Sevierville.  The needs of the community were emphasized with an offering of comprehensive healthcare services including extended hours and urgent care.