Outpatient Laboratory
• Main Campus
Address
1928 Alcoa Hwy
Knoxville, TN 37920
Phone
865-305-9720
Our Services
When your physician orders outpatient laboratory work, you may go to the patient service center (LabCorp) at The University of Tennessee Medical Center where blood or other samples can be collected.
Your physician should give you a completed requisition form that will include the name of the test(s) ordered, diagnosis and the doctor's signature. This information is required before samples for laboratory tests can be collected.
Outpatients with hospital laboratory requisition forms must stop by outpatient registration to register on the exact date laboratory services are performed, prior to sample collection.
Prepare for Your Visit
Address
1928 Alcoa Hwy
Knoxville, TN 37920
Where we are
Building B, Suite 119
parking
Parking Garage G or Parking Garage 4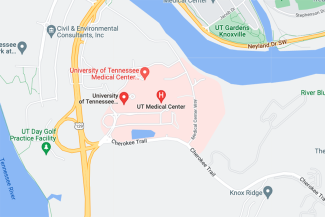 About Us
The University of Tennessee Medical Center's Outpatient Laboratory Services are provided by LabCorp.