Centers of Excellence
Emergency & Trauma Center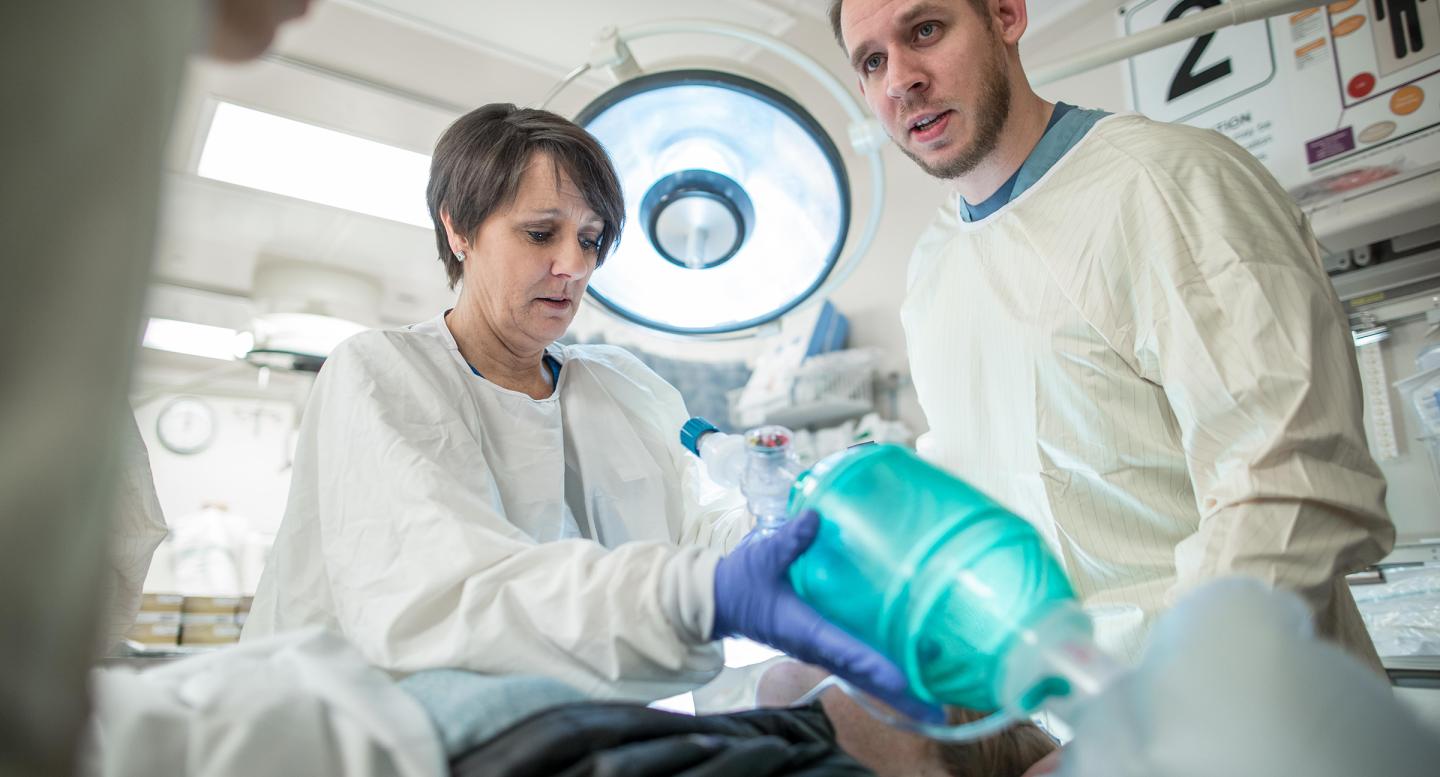 Emergency & Trauma Center
What We Do
The Emergency and Trauma Center serves as the tertiary referral center for medical care in East Tennessee, serving Knox County and 21 surrounding counties.
Emergency Department
The University of Tennessee Medical Center is the area's only Level I Trauma Center, the highest level attainable. Our Emergency Department serves as a tertiary referral center for Knox County and 21 surrounding counties, treating more than 6,500 patients per month. As a Joint Commission Certified Comprehensive Stroke Center and Comprehensive Cardiac Center, specialized processes and teams are in place for initiating care for strokes and cardiac emergencies as well as other time-limited, life threatening emergencies.
Medical Critical Care
Our state of the art Medical Critical Care, led by a multidisciplinary team of medical staff, provides comprehensive care for critically ill medical patients with a variety of diagnoses and complex treatments requiring close monitoring. Treatment of clinical conditions such as respiratory failure, GI bleeding, renal disease or multisystem organ failure takes place in MCC.
Neuro Critical Care
Our elite, multidisciplinary medical staff offers state of the art care for patients with stroke, brain tumors, traumatic injuries, and other diseases and conditions of the brain and spine.
Trauma Surgical ICU
Our state of the art Trauma Surgical ICU cares for critically injured patients using a team approach to trauma care. UT Medical Center serves as the region's only Level I Trauma Center – the highest designation available – since 1988.
Trauma Services
UT Medical Center is a state-designated and American College of Surgeons-verified Level I Trauma Center – the highest designation available. Trauma Services works daily to advance care in East Tennessee and beyond providing the highest level of care for our patients and families.
Aeromedical Services
UT LIFESTAR Aeromedical Services offers fast and safe transportation to all of East Tennessee. Based at UT Medical Center, they provide critical care treatment and transport to patients around the clock, 365 days a year, weather permitting.
EMS & Referring Hospital Resources
Patient follow-up information will only be provided to those directly involved with the patient's care under compliance with state and federal rules and regulations.
Awards & Recognition

ACS Verified Level I Trauma Center
Featured Practices, Centers, & Clinics
What's New
After a spinal cord injury left 19-year old Mackenzie Johnson a paraplegic, instead of asking why, he and his family asked, "What's next?"