Part of the Emergency & Trauma Center
Emergency Department
• Main Campus
Address
1924 Alcoa Hwy
Knoxville, TN 37920
Phone
865-305-9401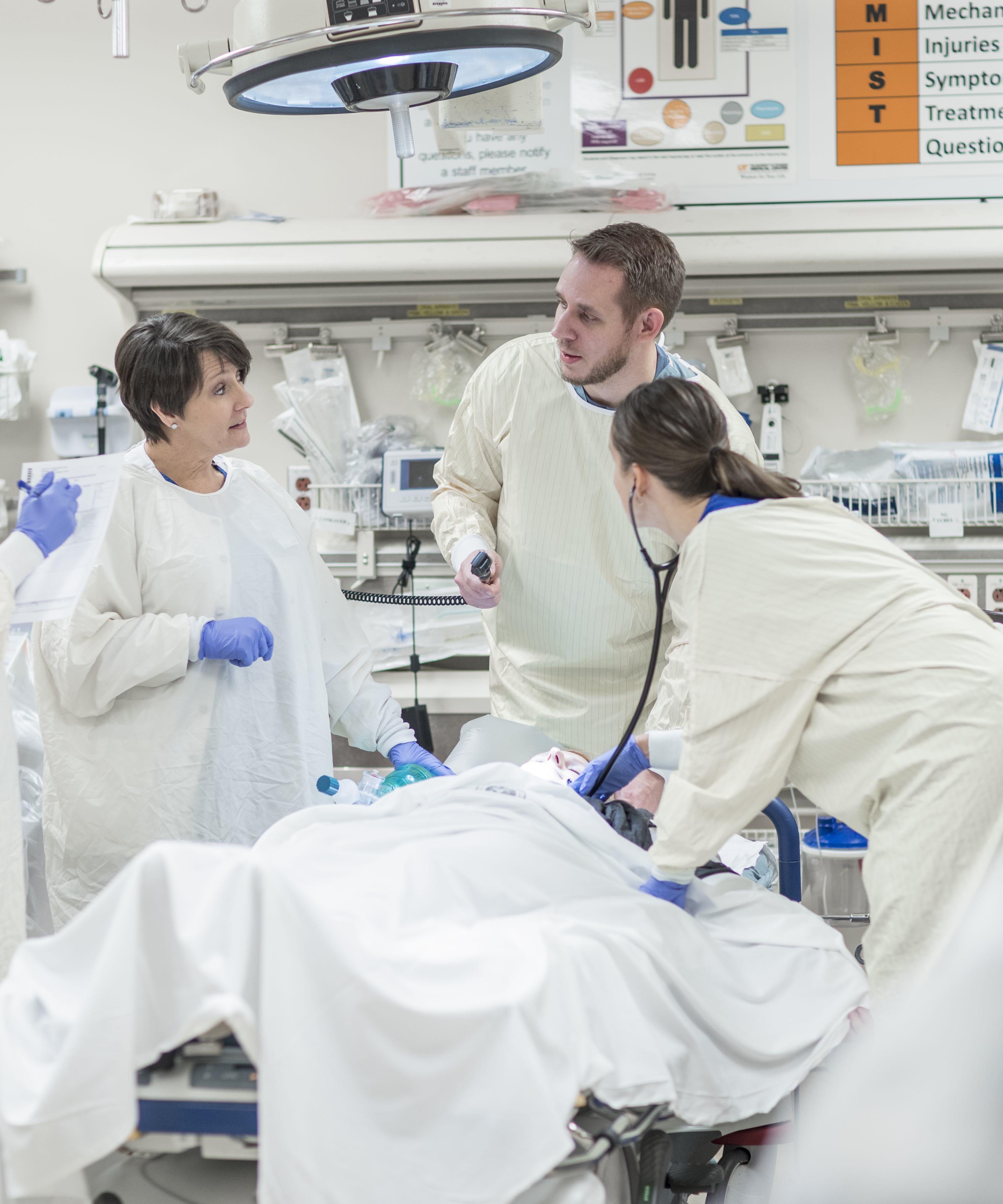 Our Services
We want your experience to be excellent, and we strive to get every patient taken care of as quickly as possible.  Sometimes people with less severe emergencies may need to wait. Rest assured we are doing everything possible to get you to a patient care area and evaluated by a physician as quickly as possible.
Our team of providers include dedicated emergency medicine physicians, advanced level practitioners, dedicated nurses, paramedics, technicians, and health unit coordinators.  Specialty consultants and ancillary services such as laboratory and radiology are available around the clock to provide comprehensive care for all patients.
The Emergency Department is Equipped and ready for any crisis. Our services include:
Level I Trauma Center, ACS verified
Specially trained trauma team
Surgical capabilities around the clock
Dedicated and Trained Staff
Emergency Medicine Physicians
Advanced Level Practitioners  
Dedicated nursing, paramedics and ancillary staff 
Ancillary Services 24 hours  
Laboratory, Radiology, Respiratory Therapy
Comprehensive range of Specialty Consultants  
Trauma Nursing Core Course (TNCC)
Advance Trauma Care for Nurses (ATCN)
Advanced Trauma Life Support (ATLS)
Fundamentals of Critical Care Support (FCCS)
UT Urgent Care Clinics are where you can find quality after-hours clinic care and walk-in clinic care from experts you know.
Available for free to the public. No prior knowledge or training necessary, and learn simple actions to save a life.
Prepare for Your Visit
Address
1924 Alcoa Hwy
Knoxville, TN 37920
parking
Parking Garage H, Building F Lot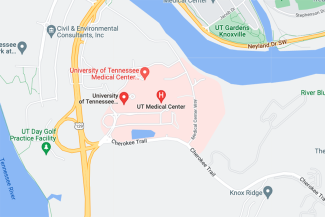 About Us
The University of Tennessee Medical Center is the area's only Level I Trauma Center, the highest level attainable.  Our Emergency Department serves as a tertiary referral center for Knox County and 21 surrounding counties, treating more than 6,500 patients per month.  As a Joint Commission Certified Comprehensive Stroke Center and Comprehensive Cardiac Center, specialized processes and teams are in place for initiating care for strokes and cardiac emergencies as well as other time-limited, life threatening emergencies.
Accreditation & Recoginition
Our state-of-the-art Emergency Department is the region's only ACS Verified Level I Trauma Center. It serves as a tertiary referral center with dedicated emergency medicine professionals.