Medical Critical Care
• Main Campus
Address
1924 Alcoa Highway
Knoxville, TN 37920
Phone
865-305-9000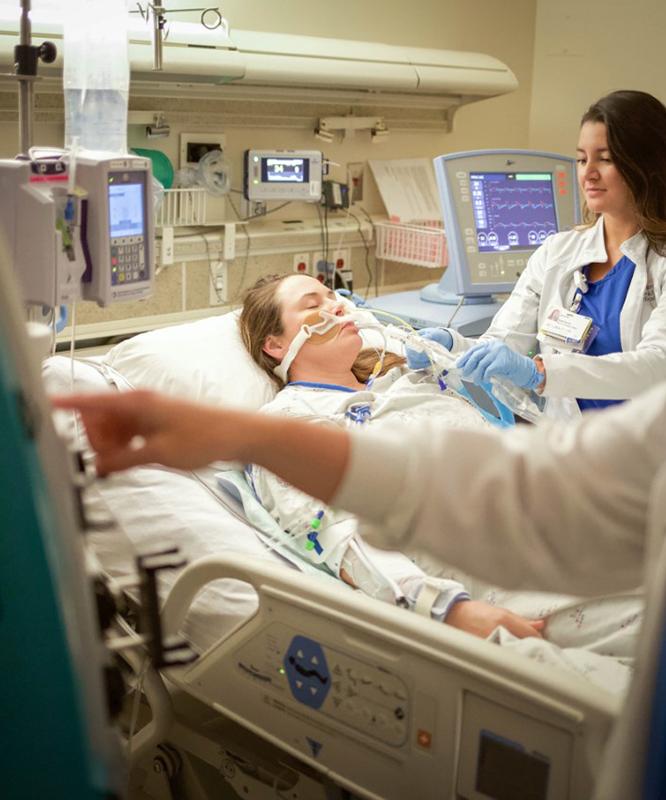 Our Services
The multidisciplinary team in MCC consists of intensivists, nurse practitioners, critical care nurses, respiratory therapists, pharmacists, case managers, metabolic support, clergy services, palliative care, physical therapists and occupational therapists. Bedside rounds occur daily for each patient, with the team collaborating and sharing knowledge to provide the best patient care possible.
Our team is dedicated to the patients and families we serve. We have developed a healthy work environment while focusing on the patient and strive for optimal outcomes. Maintaining the philosophy of a teaching medical center, MCC offers many opportunities for nurses to grow professionally by expanding knowledge and advancing clinical practice. We support new staff with a structured orientation process that's guided by the clinical educator and leadership team.
Medical Critical Care has a multidisciplinary team approach for providing comprehensive care for critically ill medical patients.   
Dedicated and Trained Staff
Pulmonary/Critical Care Medicine Intensivists
Pulmonary/Critical Care Fellows, Medical Residents
Nurse Practitioners
Highly-Trained Nursing and Ancillary Staff
Full-Time Sepsis Coordinator
Sepsis Screening all patients
Evidence-Based Sepsis Bundle and Care Pathways
Prepare for Your Visit
Address
1924 Alcoa Highway
Knoxville, TN 37920
parking
Garage H, Building F Lot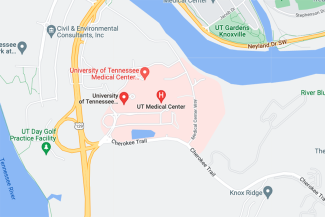 About Us
Medical Critical Care (MCC) is a 20-bed unit equipped to provide comprehensive care for critically ill patients with a variety of diagnoses. Patients in MCC are treated for clinical conditions such as respiratory failure, ARDS, COPD, pneumonia, GI bleeding, sepsis, end-stage renal disease, pancreatitis, multi-system organ failure, and hematologic, endocrine, or immunologic crisis. Care includes complex treatments such as continuous renal replacement therapy, mechanical ventilation, vasoactive drug administration, and close hemodynamic monitoring.