University Bariatric Center
• Main Campus
Address
1934 Alcoa Hwy
Building D, Suite 285
Knoxville, TN 37920
Phone
865-305-9355 (WELL)
Prepare for Your Visit
Address
1934 Alcoa Hwy
Knoxville, TN 37920
Where we are
Medical Building D, Suite 285
parking
Parking Garage G or Parking Garage 4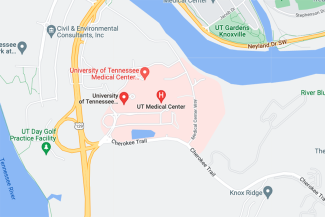 About Us
University Bariatric Center is a leader in bariatric services in Knoxville and East Tennessee. Our multidisciplinary approach puts the comprehensive resources of The University of Tennessee Medical Center to work for you. We incorporate the most innovative research and advanced weight loss surgical technologies, ensuring the highest level of patient care.
Accreditation & Recoginition
The University Bariatric Center is a designated Surgical Quality Partner By The American College Of Surgeons. Click here for more information.
University Bariatric Center is a member of the Metabolic and Bariatric Surgery Accreditation and Quality Improvement Program (MBSAQIP).