Gregory J. Mancini, MD
General Surgeon
VICE PRESIDENT, PERIOPERATIVE MEDICINE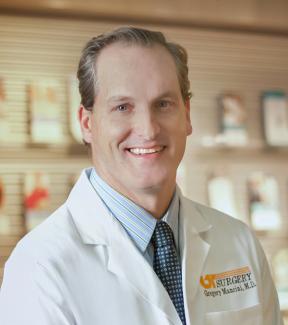 About Me
Gender: Male
Languages Spoken:
English
Dr. Gregory J. Mancini is Professor of Surgery at the University of Tennessee Graduate School of Medicine. His clinical practice and academic efforts focus on the area Minimally Invasive and Robotic Surgery. He presents and teaches on the topics of gastrointestinal, hernia, and bariatric surgery. Dr. Mancini is the Program Director of the Advanced MIS/Bariatric Fellowship at UT. Dr. Mancini is board certified in General Surgery by the American Board of Surgery and is a Fellow of the American College of Surgeons. He is active national surgical societies such as the Society of American Gastrointestinal and Endoscopic Surgeons, the American Society of Metabolic and Bariatric Surgeons, and the American Hernia Society. He is a devoted husband and father of three active boys whose accomplishments he values over his own. When not at the hospital, he can be found at the tracks, fields, and gyms across Knoxville watching them grow and compete
Clinical Focus:
I specialize in Minimally Invasive, Robotic Surgery to treat Hernia, Bariatric, Gastrointestinal Diseases
Specialties:
General Surgery
Education & Credentials
Schools
Mercer University School of Medicine
Internships
General Surgery at UT Graduate School of Medicine
Residencies
General Surgery at UT Graduate School of Medicine
Fellowships
Minimally Invasive and Bariatric Surgery at the University of Missouri
Board Certifications
American Board of Surgery
Organizations & Societies
SAGES, American Hernia Society, ASMBS, American College of Surgeons
Publications
Papers: Fine orientation control of an insertable robotic camera system for single incision laparoscopic surgery., Yazdanpanah Abdolmalaki R, Liu X, Mancini GJ, Tan J., The International Journal of Medical Robotics and Computer Assisted Surgery., 2019 Feb;15(1):e1957. Epub 2018 Sep 24. Roux-en-Y gastric bypass surgery alters serum metabolites and fatty acids in patients with morbid obesity- A prospective exploratory pilot study., Wijayatunga NN, Sams VG, Dawson JA, Mancini ML, Mancini GJ, Moustaid-Moussa N., Diabetes/Metabolism Research and Reviews., 2018 Jul 13:e3045.
My life's work is to improve the quality of surgical care in East Tennessee by training the next generation of surgeons on the most innovative technology available
— Gregory J. Mancini
Where I See Patients
1934 Alcoa HwyBuilding D, Suite 285Knoxville, TN 37920
Phone: 865-305-9355 (WELL)
Directions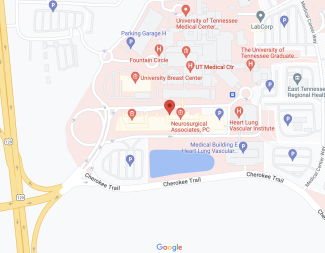 Visiting our main campus? Use the UTMC Way app to get around.