Regional Health Center – Lenoir City
• Lenoir City
Address
5779 Creekwood Park Blvd.
Lenoir City, TN 37772
Phone
865-635-2800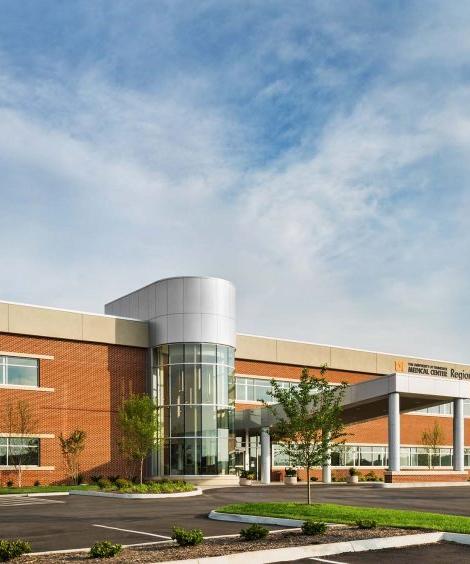 Our Services
A variety of healthcare and ancillary services are offered at our 48,000 square-foot location.
primary care
physical therapy services
X-ray
CT Scans
ultrasound
echocardiogram
bone density
lab work
oncology services including outpatient visits and chemotherapy
specialty offices
infusion services
pulmonary function testing
cardiology
cardiac stress tests
general surgery
vascular surgery
vascular ultrasound
urogynecology
obstetrics/gynecology
urology
University Cancer Specialists At University Cancer Specialists, we treat each person as unique, offering a multidisciplinary approach to cancer care with state-of-the-art technology. This approach allows us to treat our patients with the greatest attention. Our dedicated team of medical oncologists review each case, exchanging information and expertise to develop the best course of treatment for you.
University Cardiology is staffed by 15 cardiologists, all of whom are board certified in the specialties of internal medicine and cardiology. This Heart Lung Vascular Institute team is dedicated to providing superb quality care to adult patients with diseases of the heart and the entire vascular system of arteries and veins.
University Gynecologic Oncology University Gynecologic Oncology provides innovative and advanced medical and surgical treatment for patients coping with both precancerous and malignant gynecologic conditions. Our multidisciplinary team of physician, nurses, therapists and support staff provides comprehensive care for the treatment of all gynecologic cancers and serves as a regional referral center for women with cancers of the female reproductive tract. We work closely with referring physicians, in the region and around the country, to give our patients the best results possible.
University Women's Specialists works hard to remain at the forefront of advancements in healthcare, research and technology. Get answers to your healthcare questions today.
University Surgeons Associates is committed to working with all patients, institutions and communities in the region for the purpose of providing the highest quality surgical care, with the sole intent of improving the health status and well being of all served. Our patients and our profession expect and deserve our scientific objectivity and unblemished integrity in our advice to patients, in our surgical judgment, and in performance of surgical procedures.
University Vascular Surgeons team members are experts in the diagnosis and treatment of diseases of the arteries and veins. These doctors helped develop stent grafts that are now being used throughout the United States for repair of aneurysms and clogged peripheral arteries. Endovascular stents often can be placed in the artery through a small incision, reducing post-operative pain and shortening recovery time.University Vascular Surgeons.
University General Surgeons specializes in hernia surgery, abdominal surgery, laparoscopic surgery, endocrine surgery, skin & soft tissue surgery, and surgical nutrition. Our surgeons are board-certified, fellowship trained, and competent in today's modern diagnostics, treatments, procedures and equipment. Our surgeons are committed to providing the highest level of honest, compassionate, patient-centered care and recommend surgical and/or non-surgical treatment options that promote the optimal health and well-being of each patient.
UT Urogynecology are specialists in Urogynecology provide professional and sensitive care for women with incontinence and pelvic floor disorders. Our patients are provided a variety of highly effective, non-surgical approaches including medications, behavioral therapies, and support devices. For those who need surgery, the latest minimally invasive techniques usually allow women to go home the same day and recover quickly.
University Urology is a professional group of urologic surgeons and staff dedicated to the delivery of the highest quality of urologic medical and surgical care.
Prepare for Your Visit
Address
5779 Creekwood Park Blvd.
Lenoir City, TN 37772
Where we are
5779 Creekwood Park Blvd. Lenoir City, TN 37772
parking
Free Onsite Parking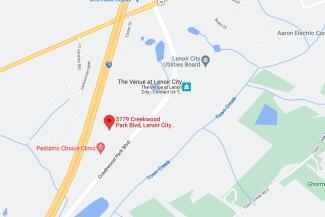 About Us
A variety of healthcare and ancillary services are offered at our 48,000 square-foot location. In addition to seven primary care physicians and physical therapy services, ancillary services such as X-ray, CT Scans, ultrasound, echocardiogram, bone density, and lab work are available, as are oncology services including outpatient visits and chemotherapy. Several other outpatient specialty services are joining the center soon, including cardiology, general surgery, vascular surgery, urogynecology, obstetrics/gynecology, and urology.