Lenoir City Clinic
• Lenoir City
Address
5779 Creekwood Park Blvd.
Lenoir City, TN 37772
Phone
865-635-2933
Fax
865-635-2923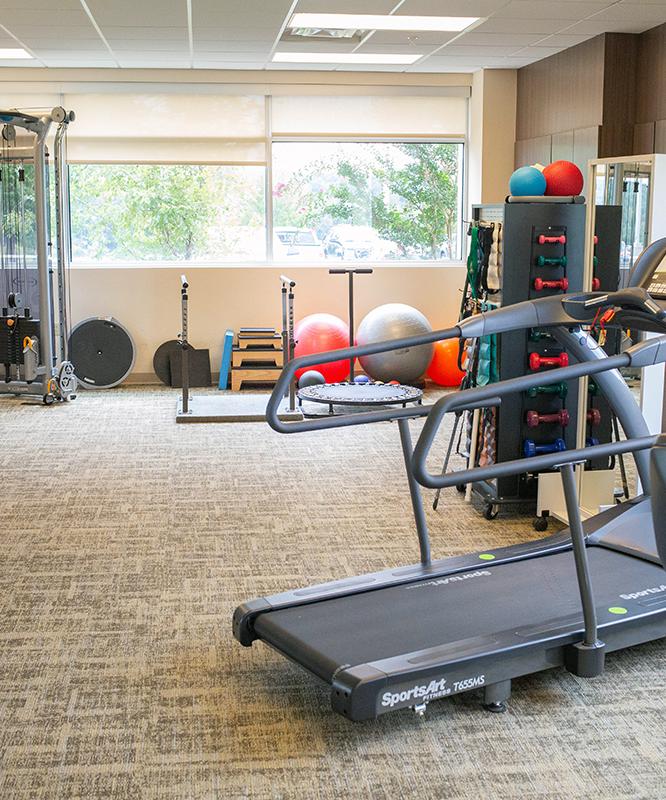 Our Services
Our skilled therapists will perform a simple analysis of your golf swing to address any underlying issues leading to your injury. The therapy will focus on the specific aspects of your swing and injury to get you back on the course without re-injury. Your golf recovery will include:
Flexibility
Balance
Core strength
Coordination
Functional strength
Myofascia is the connective tissue that surrounds your muscles and bones. The tissue is very strong and flexible, but can often develop restrictions, limiting movement. Myofascial treatment focuses on relieving pain by reducing tightness and restriction in the myofascial. It also helps eliminate trigger points in the muscle the myofascial surrounds.
Orthopedic physical therapy focuses on the evaluation and treatment of muscles, bones, tendons, ligaments and joints. Our clinic treats conditions like:
Plantar fasciitis
Hip bursitis
Knee instability
Stenosis
Disc herniations
Therapy generally includes strengthening, flexibility, modalities, and manual/hands on treatment.
The success of surgery greatly depends on the post-operative care. Some of the benefits of therapy following surgery include:
Improved mobility
Improved circulation
Pain reduction
Better muscle strength
Improved balance
Strengthened core
Even though surgery is a stressful time for everyone, having a personalized therapy plan will greatly help the healing and recovery process.
Sports medicine can help you overcome injuries such as:
Ankle sprains
Runner's knee
Golfer's elbow
Shin splints
Shoulder tendonitis
It also includes post-operative therapy for ACL reconstruction, rotator cuff repairs and meniscus surgeries. Our therapists work with all levels of athletes, from the casual golfer to the high-level competitive athlete. The therapy evaluates and treats the root cause of dysfunction, helping return you to whatever activity you enjoy without re-injury.
Physical therapy is an integral part of the recovery process after joint replacement. This includes:
Total knee replacements
Total hip replacements
Total shoulder replacements
Ankle replacements
CMC (thumb) replacements
Therapy after a joint replacement is aimed at restoring your normal strength, range of motion and function after the surgery. You may have some therapy sessions before surgery to help you learn the exercises you will be performing, learn to use an assistive device for walking and discuss any precautions you may have to take after the surgery.
Vestibular rehabilitation helps the patient improve symptoms of dizziness, unsteadiness or poor balance. Other symptoms may include:
Lightheadedness
Spinning
Floating
Fullness of the ear
Whirling
Our skilled therapy team will evaluate your balance, gait, vision, neck and positional tolerance to determine the cause of the symptoms and apply the correct treatment to restore your normal function.
We work with your case manager, adjustor and doctor to help coordinate the best possible care to return you back to work. Physical therapy will initially focus on acute injury while progressing you back to work related and functional tasks. This may include a Functional Capacity Evaluation, work conditioning program, specific work ergonomic training and a job-site analysis.
Prepare for Your Visit
Address
5779 Creekwood Park Blvd.
Lenoir City, TN 37772
Where we are
Regional Health Center – Lenoir City, Suite 160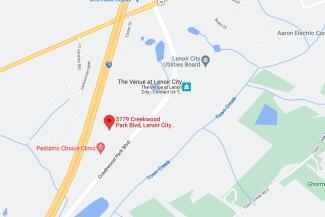 About Us
The Lenoir City clinic, located at Regional Health Center – Lenoir City has been serving their community since 2017. The top-notch team at this clinic is expert at integrating a strong manual therapy approach and new innovative treatments to restore functionality without pain. The clinicians are both former athletes and love working with sports medicine and performance, especially golfers. Patients have said, "The team has a great plan for my recovery while being flexible to any needs of the day."