G2 Clinic
• Main Campus
Address
1932 Alcoa Hwy.
Knoxville, TN 37920
Phone
865-305-9569
Fax
865-305-4769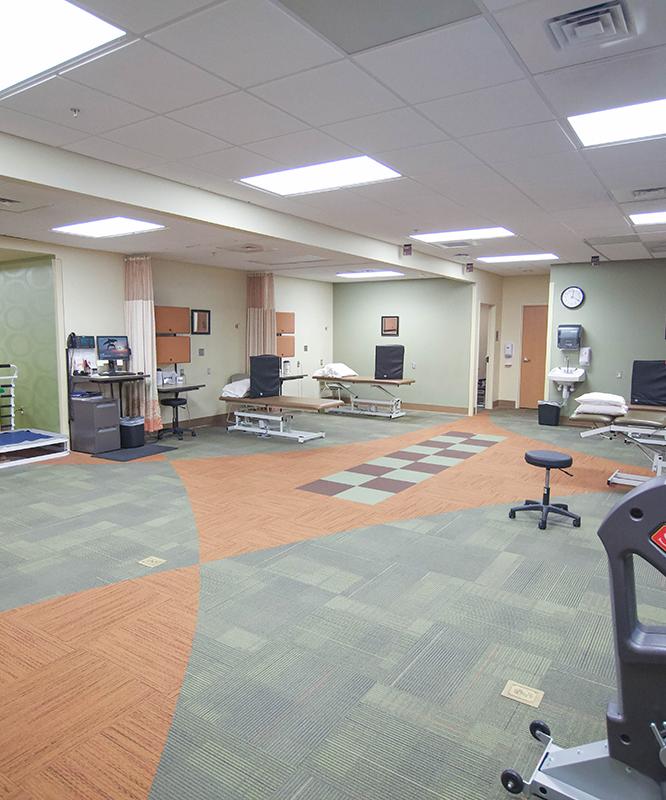 Our Services
Neurologic rehabilitation is designed to deal with injuries to the nervous system, which includes the brain, spinal cord and related nerves. These injuries or diseases may include stroke, Parkinson's disease, multiple sclerosis or a traumatic spinal cord injury. Our team helps patients improve their overall level of function through:
Strengthening programs
Muscular re-education
Specific gait training
Flexibility
Functional training
Vestibular rehabilitation helps the patient improve symptoms of dizziness, unsteadiness, or poor balance. Other symptoms may include:
Lightheadedness
Spinning
Floating
Fullness of the ear
Whirling
Our skilled therapy team will evaluate your balance, gait, vision, neck and positional tolerance to determine the cause of the symptoms and apply the correct treatment to restore your normal function.
Some of the conditions we treat include:
BPPV (benign paroxysmal positional vertigo)
Unilateral vestibular weakness (for example, from labyrinthitis of vestibular neuritis)
Deficits related to Meniere's disease
Head injury concussions or traumatic brain injury
3PD (persistent postural-perceptual dizziness)
Mal de débarquement syndrome
Prepare for Your Visit
Address
1932 Alcoa Hwy.
Knoxville, TN 37920
Where we are
Suite G-50 (next to the G parking garage)
parking
Garage G, Garage 4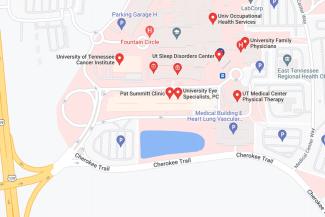 About Us
The G2 clinic, which shares space with the Balance and Healing Center, is located on the main campus next to the G parking garage. This highly trained team specializes in balance, vestibular and neurologic disorders. They work closely with our audiology department as well as the clinic's medical consultant, Dr. William D. Horton, for a comprehensive and collaborative approach. Patients say, "The team is very skilled and sensitive, and they communicate superbly."