Stephanie M. Burgett, NP, FNP
Avid reader, loves to travel.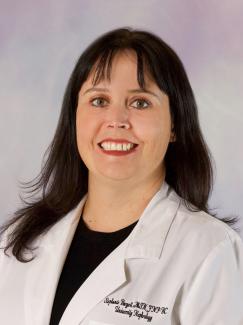 About Me
Gender: Female
Languages Spoken:
English
Eighteen years of nephrology experience, grew up in the area, live here with my family and dogs.
Clinical Focus:
Chronic Kidney Disease, End Stage Renal Disease
Specialties:
Nephrology
Education & Credentials
Schools
Tennessee Technological University for BSN, Carson Newman College for MSN
Where I See Patients
1924 Alcoa HighwayKnoxville, TN 37920
Phone: 865-305-9000
Directions
Visiting our main campus? Use the UTMC Way app to get around.