The Lola Easter Pershing Distinguished Nursing Lecture
Event Details
Mark your calendar for September 21, 2023!
You are invited to join your fellow nurses and world-renowned expert Bernadette Mazurek Melnyk, for an engaging and in-depth discussion on the power of evidence-based practice in the medical setting. 
Tickets on sale now - lunch provided.
Lecture: Improving Health Care Quality, Safety and ROI with Evidence-based Practice 
Featuring: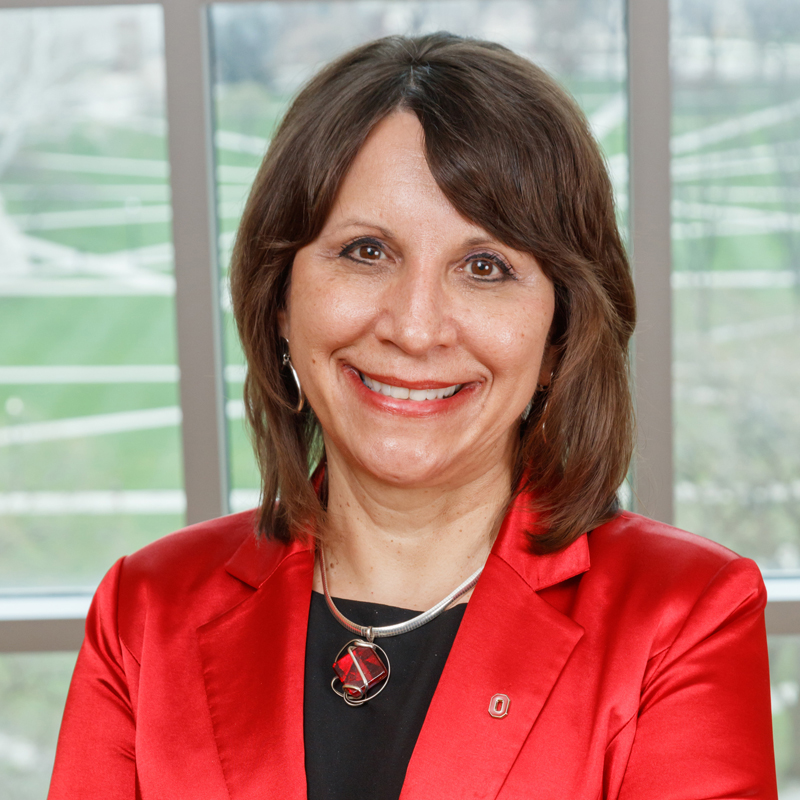 Bernadette Melnyk is the Vice President for Health Promotion, University Chief Wellness Officer (the first at an institution of higher learning), Dean Emeritus and the Helene Fuld Health Trust Professor of Evidence-based Practice (EBP) at The Ohio State University. She also is a professor of pediatrics and psychiatry at Ohio State's College of Medicine and Executive Director of the Helene Fuld Health Trust National Institute of EBP. Dr. Melnyk earned her Bachelor of Science in Nursing degree from West Virginia University, her Master of Science degree with a specialization in nursing care of children and pediatric nurse practitioner from the University of Pittsburgh, and her PhD in clinical research from the University of Rochester where she also completed her post-master's certificate as a psychiatric mental health nurse practitioner. She is a globally recognized expert in EBP, intervention research, child, teen and young adult mental health, and health and wellness, and is a frequent keynote speaker at national and international conferences. Dr. Melnyk has consulted with hundreds of healthcare systems and colleges throughout the nation and globe on how to improve quality of care and patient outcomes through implementing and sustaining evidence-based practice. Her record includes over 39 million dollars of sponsored funding from federal agencies (e.g., NIH, AHRQ) and foundations as principal investigator and over 525 publications. Dr. Melnyk is co-editor of seven books that focus on EBP, intervention research and evidence-based quality improvement, leadership, innovation and entrepreneurship, and child and adolescent mental health screening, assessment and evidence-based intervention. Her evidence-based Creating Opportunities for Personal Empowerment (COPE) cognitive-behavioral skills building programs are being used and reimbursed throughout the United States and implemented in five other countries to prevent mental health disorders and bring evidence-based intervention to children, teens and college students with depression and anxiety.
Dr. Melnyk is an elected fellow of the National Academy of Medicine, the American Academy of Nursing, the National Academies of Practice, and the American Association of Nurse Practitioners. She served a four-year term on the United States Preventive Services Task Force and the National Institutes of Health's National Advisory Council for Nursing Research and was a board member of the National Guideline Clearinghouse and the National Quality Measures Clearinghouse (NGC/NQMC), and the National Quality Forum's (NQF) Behavioral Health Standing Committee. She serves as editor of the journal, Worldviews on Evidence-based Nursing and is an invited member of the National Academy of Medicine's Action Collaborative on Clinician Well-being and Resilience and the National Academy of Sciences, Engineering and Medicine's Promoting Emotional Well-Being and Resilience in Children and Adolescents Expert Panel. Dr. Melnyk also is an elected executive board member of the National Forum for Heart Disease & Stroke Prevention.
Dr. Melnyk has received numerous national and international awards, including the Mary Tolle Wright Excellence in Leadership Award, the International Nursing Researcher Hall of Fame Award and Audrey Hepburn Award from Sigma Theta Tau International, the Jessie Scott Award from the American Nurses Association for the improvement of healthcare quality, the Midwest Nursing Research Society Senior Scientist award, the NIH/National Institute of Nursing Research's inaugural director's lectureship award, the AANP Sharp Cutting Edge Award, and the National Organization of Nurse Practitioner Faculties Lifetime Achievement Award. She also has been recognized as an Edge Runner three times by the American Academy of Nursing for her innovative and impactful leadership and evidence-based programs that are being used throughout the U.S. and globe to improve the mental health of vulnerable children, teens and parents. Dr. Melnyk founded the National Interprofessional Education and Practice Collaborative to advance the Department of Health and Human Services' Million Hearts® initiative to prevent one million heart attacks and strokes, which is a collaboration of over 200 organizations and academic institutions across the U.S. She also created and chaired the first three National Summits on Building Healthy Academic Communities and is the founder of the National Consortium for Building Healthy Academic Communities, a collaborative organization to improve population health in the nation's institutions of higher learning, and serves as its current president.