Jesse R. Smith, MD, MS
Plastic Surgeon
I love spending time outdoors. I often joke that I'm "solar-powered."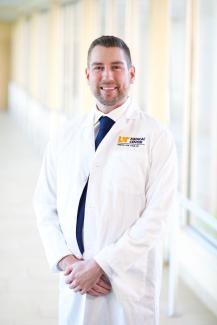 About Me
Gender: Male
Languages Spoken:
English
Dr. Smith's expertise in microsurgery allows him to perform complex reconstructive procedures (e.g., "DIEP flaps," targeted muscle reinnervation, "VSP" or virtual surgical planning). He is also trained to perform "super-microsurgical" procedures designed to improve a type of chronic limb swelling known as lymphedema. In addition to reconstructive procedures, Dr. Smith performs the full gamut of plastic surgery, including cosmetic treatments (e.g., chemical peels, Botox, fillers) and procedures (e.g., eyelid surgeries, breast augmentation, liposuction, tummy tucks).
Clinical Focus:
Reconstructive Surgery, Facial Trauma, Gender-Affirming Surgery, Lymphedema Surgery, Targeted Muscle Reinnervation, Cosmetic Surgery, Botox, Fillers, Chemical Peels
Specialties:
Plastic Surgery
Education & Credentials
Schools
Georgetown University School of Medicine, Washington, DC 2014
Residencies
Plastic and Reconstructive Surgery, University of Chicago Medicine, Chicago, Illinois, June 2020
Fellowships
Microsurgery, New York University Langone Health, New York, New York, 2021
Organizations & Societies
American Society of Plastic Surgeons American Society for Reconstructive Microsurgery
Dr. Smith is dedicated to providing compassionate, patient-focused, and evidence-based care to all of his patients. His clinical interests include reconstructive plastic surgery for patients who have suffered trauma or are being treated for cancer.
— Jesse R. Smith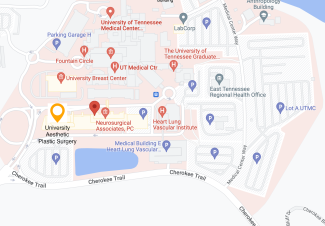 Visiting our main campus? Use the UTMC Way app to get around.
My Ratings & Reviews
overall experience
66 ratings
Provider showed concern

4.9

Provider explained things clearly

4.9

Provider included you in decisions

4.9

Likelihood of recommending this provider

4.9