Chemotherapy Infusion Center
• Main Campus
Address
1926 Alcoa Highway
Knoxville, TN 37920
Phone
865-305-6055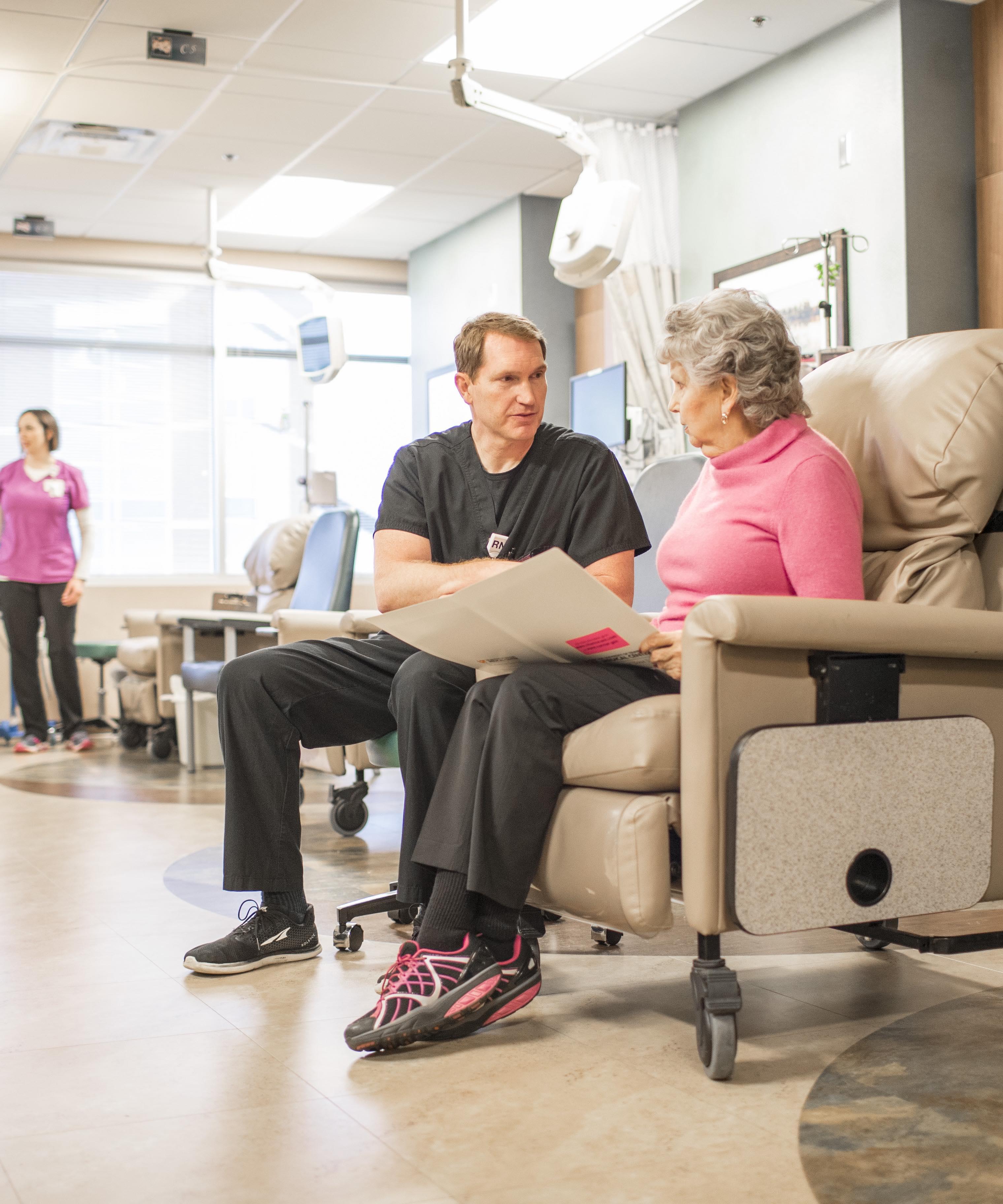 Our Services
We understand that the idea of receiving chemotherapy is scary for patients and family members, but we hope your experience at the CIC is one filled with quality information, compassion, and an environment centered around healing.
Please watch the video below to learn more about what to expect on your first day of chemotherapy.
At the CIC, all chemotherapy medication orders are reviewed and mixed on site by an oncology pharmacist and administered by nurses with a chemotherapy certification.  The medical oncologist and pharmacist are available during administration of the chemotherapy to consult if necessary with members of the oncology team. This level of service is not offered at all chemotherapy centers.
Patients will find caring and experienced oncology nurses at the CIC who are dedicated to our patients' comfort and medical care. In each cover there are two registered nurses to provide patient care. These nurses are specialty trained in oncology care. If you have any questions regarding your treatment, your lab results, what to expect, etc., please do not hesitate to ask your nurse.
Our oncology pharmacists specialize in drug therapies for treating cancer and managing cancer-related and drug-related adverse events. Oncology pharmacists provide evidence-based, patient-centered medication therapy management and direct patient care for individuals with cancer, including treatment assessment and monitoring for potential adverse drug reactions and interactions. They are viewed as the "cancer medication experts" and are here to insure.
The CIC team members strive to make your treatment day as pleasant of an experience as possible. We are concerned for your comfort, so please speak up if there is something we can do to make you more comfortable. Please don't hesitate to contact us if you have concerns, unresolved issues, or questions about services and resources.
People of all ages will enjoy the Chemotherapy Infusion Center's mascot, Chemo Bear, who travels and has many adventures with various chemotherapy patients and staff. You can follow his adventures here.
Prepare for Your Visit
Address
1926 Alcoa Highway
Knoxville, TN 37920
Where we are
Medical Building F, 4th floor
parking
Building F Lot and Garage H, Garage G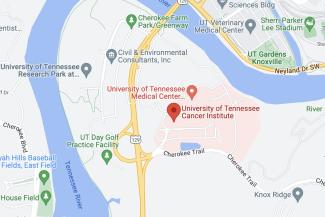 About Us
Welcome to the Chemotherapy Infusion Center
Cancer patients can spend a lot of time in chemotherapy treatment – anywhere from one to eight hours in a day. The fourth floor of the Cancer Institute is home to the Chemotherapy Infusion Center (CIC) and has six coves with names (such as Birch, Cherry and Fern) that invoke the inviting calm of nature. Each cove is furnished with six chairs for patients, as well as a comfortable family chair, privacy curtains, televisions, storage and light fixtures that give off a soft, warm glow. 
The waiting area for families and visitors is decorated in warm blue, natural stone and chocolate brown; added privacy comes from divider panels made of Plexiglas and real twigs. The waiting area also features a beautiful aquarium that welcomes visitors to the fourth floor.