Orthopaedic Oncology
Address
1600 Accelerator Way
Knoxville, TN 37920
Phone
865-546-2663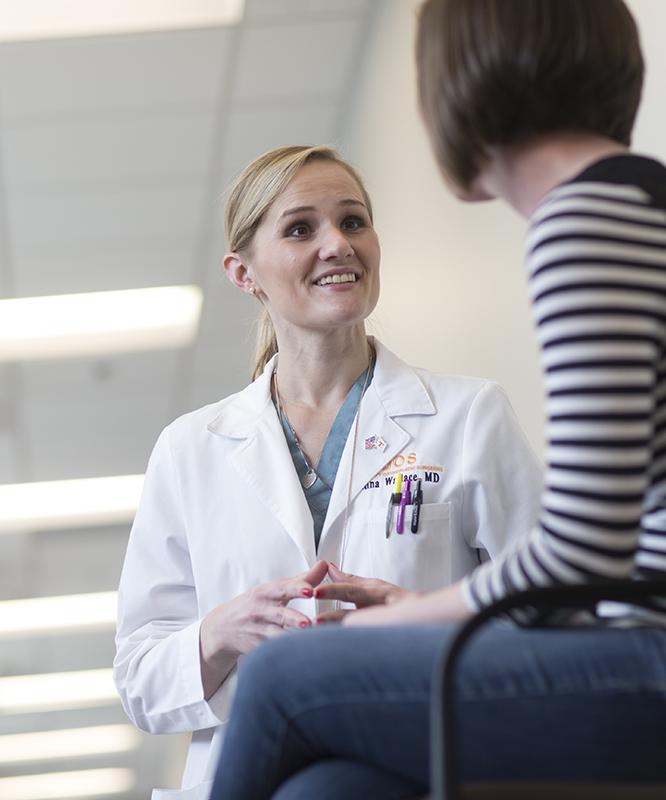 Our Services
Early detection is the best hope for treating bone cancer. Because of that, it is important to know the symptoms and where to go for the quickest and best treatment. Consult your primary care physician if you have these types of symptoms:
Bone pain that gets worse over time
Frequent infections (like respiratory infections)
Bumps on the bone, muscle or surrounding tissue
Nausea and vomiting
Constipation
Problems with urination
Swelling on or around the bone
Weakened bones that may lead to fractures
Weakness or numbness in the legs
Fatigue
Weight loss
If you are experiencing any of these symptoms, contact your primary care physician immediately.
The University of Tennessee Medical Center in Knoxville, Tennessee, offers the only orthopaedic cancer services in East Tennessee, which means that you can stay closer to home for your treatment. As the only fellowship trained orthopaedic oncology surgical specialist in the region, Anna Wallace, MD, is uniquely qualified to treat both primary and metastatic bone and soft tissue tumors of the extremities and pelvis. She has experience treating both adult and pediatric oncology patients with diagnoses including (but not limited to) osteosarcoma, chondrosarcoma, soft tissue sarcoma, Ewing's sarcoma, multiple myeloma, and metastatic cancer to the bones. Additionally, Dr. Wallace can treat and watch benign lesions of bones and soft tissues that require a specialist.
Orthopaedic Oncologist Anna Wallace works closely with other oncology specialists in the UT Cancer Institute. When undergoing cancer treatment, it is important to be close to home to reduce travel and to have family and friends support.
Dr. Wallace also has experience in the treatment of complex fractures, including those around the joints and of the pelvis and acetabulum.
To schedule an appointment with Dr. Wallace, please call 865-546-2663.
Cancer can occur at any age and in any gender. Many cancers have the potential to spread to the soft tissues or bones. The most common cause of bone lesions in adults over 50 is metastatic disease from another site or organ system.
Some sarcomas, like osteosarcoma and Ewing's sarcoma, are most commonly diagnosed in younger patients. These tumors start in the bones and generally present as a progressive, aching pain. They often require a combination of chemotherapy and surgery for treatment.
Other sarcomas, such as chondroscarcoma, are mostly diagnosed in adults. Multiple myeloma is another type of cancer seen in adults that often involves the bones. These also present with progressive pain. Soft tissue sarcomas, which are also more common in adults, typically present as a painless mass in an arm or leg. They can grow in size over a period of several weeks to a few months.
Benign bone lesions are often found incidentally, usually while the patient is being treated for an unrelated injury or illness. These typically require only occasional monitoring.
Prepare for Your Visit
Address
1600 Accelerator Way
Knoxville, TN 37920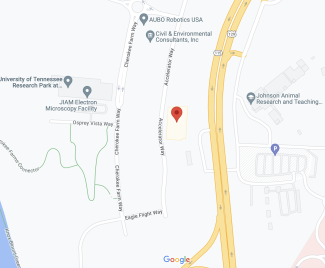 About Us
Have you or a loved one been diagnosed with bone cancer or a benign bone tumor? The Orthopaedic Oncology Clinic at The University of Tennessee Medical Center in Knoxville, Tennessee, can help.
Orthopaedic Oncology is the field of medicine concerned with diagnosis and treatment of cancers in the musculoskeletal system, which includes your bones and soft tissues. Orthopaedic cancers often occur with other types of cancers in the body.