UT Family Physicians Seymour
• Seymour
Address
11606 Chapman Highway, Suite 2
Seymour, TN 37865
Phone
865-609-6980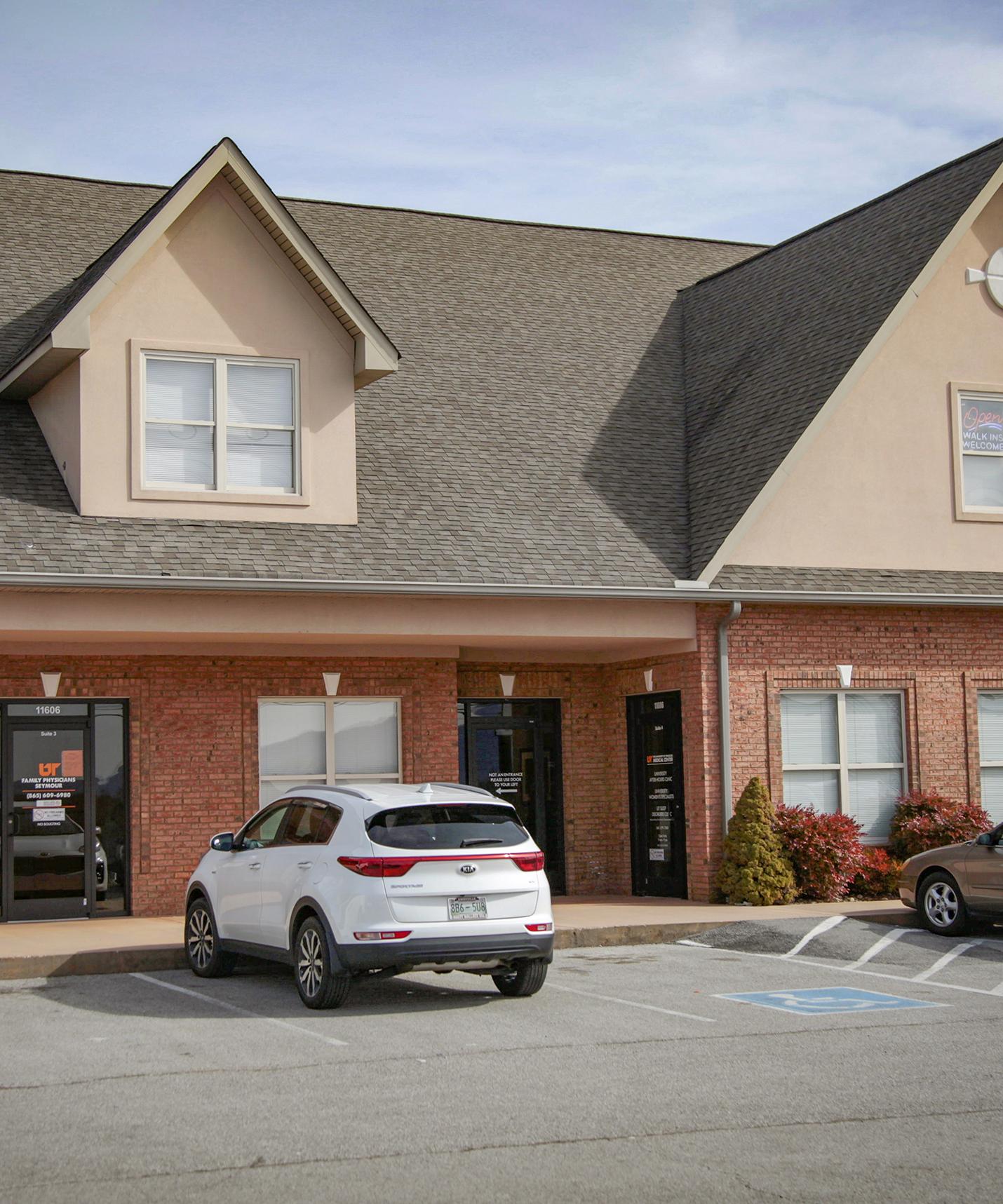 Our Services
Your family can expect a variety of services and benefits, including caring and compassionate care. You and your family will get the benefit of a long-term relationship with one doctor who will understand your health care needs and provide and coordinate your care throughout your lifetime.
Services at this location include
digital X-ray
Ultrasound
ECHO
laboratory
urgent care clinic open seven days a week from 9 am -9 pm.
You have taken the time to find a primary care doctor suited to you and your family. This is the start of a long-term relationship with your primary care doctor who will care for you throughout your life.
Your doctor needs to know more about you. On your first visit, please bring your insurance card and a list of all medications you are currently taking, both prescription and over the counter. Please contact us for information about registration at 865-609-6980.
We look forward to providing you with the best personalized care and outstanding service.
Prepare for Your Visit
Address
11606 Chapman Highway, Suite 2
Seymour, TN 37865
Where we are
11606 Chapman Highway, Suite 2 Seymour, Tennessee 37865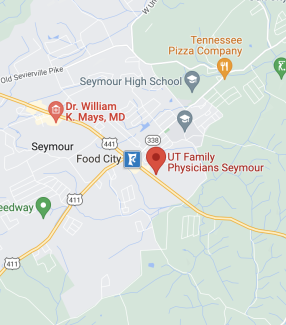 About Us
UT Family Physicians Seymour offers primary care services that focus on preventive medicine. Family physicians are waiting to serve your health care needs, from routine exams to specialized treatment for more complex conditions.