Breast lift surgery 
A woman's breasts change over time and often lose their youthful firmness and shape. The breasts' skin and supporting ligaments stretch and sag, allowing the breasts to appear droopy and the nipple complex to point downward. These changes can result from pregnancy, breastfeeding, weight fluctuations, aging, and gravity. Heredity may also be a factor, and the breast shape may never have been what is considered ideal. 
What is a Breast Lift? 
A breast lift is a surgical procedure to address sagging breasts and restore the breasts to a perkier and more youthful position. A breast lift, or mastopexy, can restore the firmness and shape of your breasts. 
A breast lift raises and firms the breasts by removing excess skin and tightening the surrounding tissue to reshape and support the new breast contour. Sometimes the areola (pigmented skin surrounding the nipple) has become enlarged. Your areola can be reduced to a more symmetrical size during a breast lift. The rejuvenated breast enhances the female figure with a more youthful, uplifted, and firm breast profile. 
You have options with various breast lifts that can be performed depending on the extent of loose skin and desired nipple position. The solution may be anything from a simple crescent incision above the areola to the full anchor incision. During your consultation at either the Scottsdale, or Mesa office, you can discuss your options with Dr. Wesley G. Wilson, and a surgical plan will be customized for you. 
When the skin is tightened, the breasts become more compact and will no longer spill out of or bulge out of a bra like they used to. The perception is that the breasts are smaller. A breast lift will raise the nipples and reduce sagging but does not add fullness or size to the upper portion of the breasts. If fuller or larger breasts are desired, a breast implant can be placed along with the breast lift. Breast lift surgery is considered among the safest cosmetic plastic surgery procedures. The surgery also ranks very high in patient satisfaction. 
Am I a good candidate for a breast lift? 
Breast lift surgery can be performed to address a variety of concerns. Among them are nipples that point downward or extend beyond the breast crease, sagging that occurs with age, and excess skin and tissue resulting from pregnancy, breastfeeding, or weight loss. Women who have earlier undergone breast reduction surgery often later opt for a breast lift to enhance the position and appearance of their smaller breasts. 
It is best to postpone your breast lift surgery until you are done having children and breastfeeding, as either could affect the results of your procedure.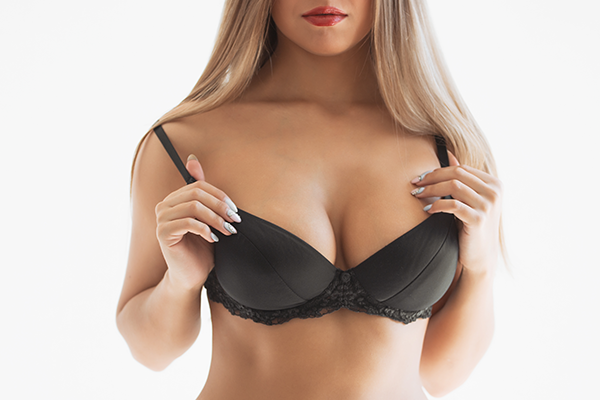 Selecting a surgeon for your breast lift 
If you are considering a breast lift, selecting the right surgeon is the most critical decision to maximize your procedure's safety and results. Insist on a board-certified plastic surgeon such as Dr. Wesley G. Wilson, who combines an "individual approach" with the latest technology and years of training and experience. 
Preparing for your breast lift 
You will need to provide your doctor with your complete medical history, including the results of any mammograms or breast biopsies. Your doctor will likely recommend you undergo a baseline mammogram before your procedure. That could aid your doctor in tracking any post-surgical changes in your breast tissue. If you smoke, you should stop. You will be instructed to avoid any medicines or supplements that could increase surgical bleeding. It's essential to be in good shape in advance of your procedure. Here's an opportunity to lose some weight if you feel you need to. Remember that you'll need to arrange for some help during your recovery, including someone to drive you home after your surgery. 
Breast Lift procedure 
A breast lift, or mastopexy, typically takes between an hour and two and a half hours in the operating room. If your breast lift is combined with other procedures such as breast augmentation, Breast lift with implant or reduction, the procedure will take longer. The surgery is usually performed using general anesthesia. In some cases, local anesthesia and sedation may be sufficient. 
As mentioned earlier, there are various techniques and incision patterns that can be used in breast lift surgery. Most patients require an incision around the areolae and another that extends down towards the breast crease. Occasionally if a more extensive lift is needed, another incision may be placed along the breast crease as well. Your surgeon will then tighten your breast tissue and remove excess skin. After your body clears surgical anesthesia, you can go home the same day as your surgery. While most patients need only over-the-counter analgesics to control post-surgical discomfort, your doctor may prescribe additional pain medication as appropriate. 
Breast Lift Recovery 
Recovery takes 24 to 48 hours, with full movement regained in three to five days. Swelling can persist for up to three weeks. Scars will fade in about six months and take up to one full year to look their best. You can expect some swelling and discomfort during this period. Give yourself a couple of weeks to completely recover at home before going back to work, especially if your job is strenuous. 
Breast Lift results 
Your results may be hidden by swelling for several weeks. Once your surgical bra can be removed, you will see reduced breast sagging and a "perkier" appearance. Expect to see 75 percent of your final results in three to four months. The remaining improvement may take up to a year. To maximize and maintain your results, it's important to avoid significant weight gain. Many patients enjoy permanent results from their breast lift surgery.  
Gravity is not our friend when it comes to the body.  Wearing a well-fitting, supportive bra is important to maintain the results of breast lift.  Even then, over the next decade, you may need a little extra lift again. 
Breast lift surgery could very well be right for you. But it is a procedure that requires a top-flight, board-certified, and highly experienced plastic surgeon who combines technical precision with an eye for aesthetics. You're warmly invited to schedule a consultation at University Aesthetic Plastic Surgery.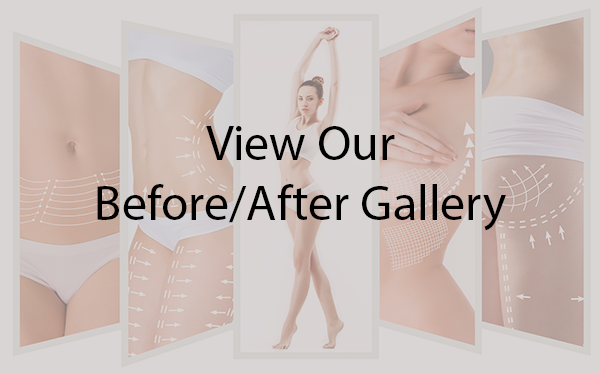 Why Dr. Wilson?  
American Board of Plastic Surgery certified, Dr. Wesley Wilson has built his reputation as a highly regarded surgeon by both peers and patients by combining the latest techniques in plastic surgery with the belief that personalized care is imperative to the patient's satisfaction in both experience and results.  
Schedule Your Knoxville and surrounding areas Breast Lift with Implants consultation with Dr. Wilson today!