UT Urgent Care – Northshore
• West Knoxville
Address
9625 Kroger Park Dr, Ste 300
Knoxville, TN 37922
Phone
865-690-6299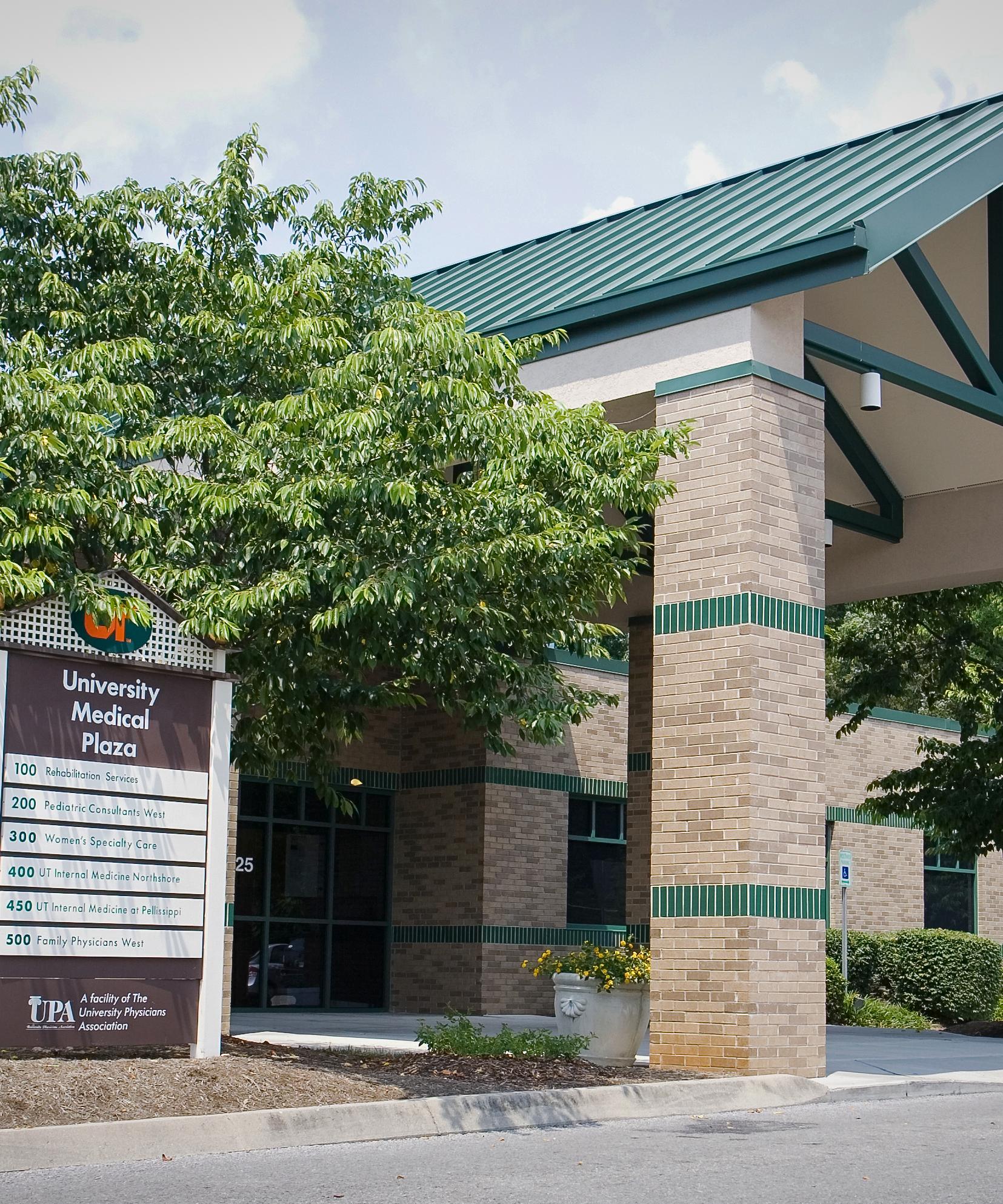 Our Services
UT Urgent Care – Northshore now offers online registration for all patients. Just click the link below and you'll be taken to a form where you can enter your information before your appointment. Please call 865-690-6299 if you have any questions.
If this is a life-threatening emergency, please dial 911 or go to the nearest emergency room.
Monday – Saturday: 9am – 9pm; Sunday: 9am – 6pm.
Wait time. At UT Urgent Care most patients are seen within 30 minutes.
Cost. UT Urgent Care collects your primary care office copay instead of urgent care or ER copay. We also see self-pay patients.
Convenience. UT Urgent Care – Northshore is just one of UT Urgent Care's four convenient locations to serve you. Learn more about our other urgent care locations.
You never need an appointment. And our extended evening and weekend hours give you access to high-quality urgent care, right when you need it. In addition, we accept most insurance, as well as cash-pay options.
A highly skilled health care provider is always on site. Our team of board-certified physicians and highly trained medical professionals provides you and your family with top-quality urgent care.
We treat all non-life-threatening illnesses and injuries, from cuts and bruises, to the cold and flu. At our state-of-the-art facility, we offer labs, and X-ray for your family's care.
Our services include:
X-ray (Monday-Friday, 9 a.m-5:30 p.m.)
Labs
IV fluids available (must call ahead)
UT Urgent Care – Northshore treats the following ailments for patients older than two years:
Bronchitis
Cold
Flu
Minor Emergencies
Headaches
Nasal Congestion
Rashes
Nausea/Vomiting
Strains/Scrapes/Sprains
Earache
Muscle aches/pains
Sore Throat
Urinary Tract Infection
Urinary Problems
At UT Urgent Care – Northshore, you and your family will receive the highest quality care every time you visit.
You'll enjoy expert medical care in a clean, comfortable, state-of-the-art facility. And you won't have the long wait or high cost of a traditional emergency room visit.
We are now proud to offer telehealth appointments through our four convenient urgent care locations as well as select UT Medical Center physician offices. Telehealth appointments make it easy to access the care you trust by using your existing smartphone, tablet or computer.
Click here to learn more.
Prepare for Your Visit
Address
9625 Kroger Park Dr, Ste 300
Knoxville, TN 37922
Where we are
9625 Kroger Park Dr, Ste 300 Knoxville, TN 37922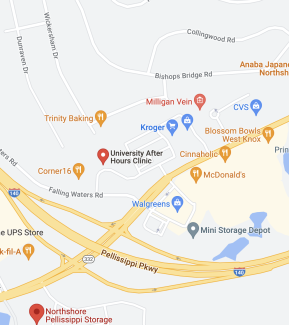 About Us
UT Urgent Care – Northshore provides fast, convenient service for patients over the age of two. Our board-certified doctors and highly trained medical staff can help patients seeking quick, affordable medical care for non-life-threatening illnesses.