Purpose
The John W. "Jack" Lacey Wall of Distinction stands as a tribute to the commitment and contributions of team members at The University of Tennessee Medical Center. The Wall of Distinction is in honor of former team members and physicians who have contributed to the mission and vision of the medical center and have helped it achieve prominence in healthcare. In recognizing these individuals and honorees, may the impact of their altruistic influences be forever appreciated and never forgotten. Honorees may be nominated by fellow team members and/or medical staff members and are approved by a selection committee.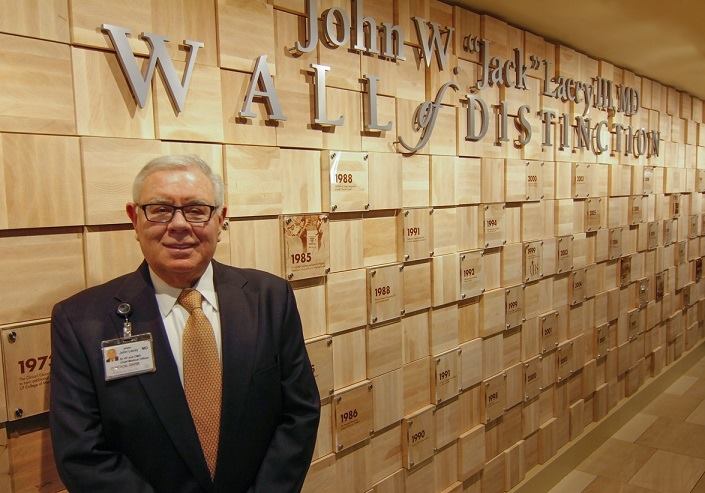 Recognition Criteria
To be nominated for the Wall of Distinction, individuals must meet the following criteria:
Previous UTMC, UPA, GSM or UTMC affiliate team member, UTMC medical staff, University Health System Board Member, volunteer and others as appropriate
Ten years of service to the medical center or its affiliates
History of philanthropic support (sub-committee can use discretion where records are incomplete)
Last day of service at least two years prior to nomination, or 50+ years of service
Service to the medical center left a significant and lasting impact in one of the following areas:

Demonstrated clinical, administrative or service excellence
Research activities
Education advancements
Economic impact
Workforce development
Philanthropic activities
Innovation
Public relations
Candidates may be nominated by their peers. The nomination process includes a formal submission of a nomination form and an induction process that includes a selection committee review.
Nomination Form