Andrew J. Ward, NP
Nurse Practitioner
Avid reader, amateur fly tyer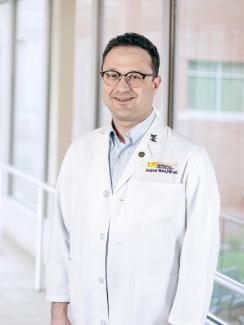 About Me
Gender: Male
Languages Spoken:
English, German
I have a clinical background in oncology; specifically breast cancer, colon cancer, melanoma, pancreas cancer, and sarcoma. I have interests in survey research and secondary data analysis in survivorship care, high-risk cancer prevention, and health care access and equity in Appalachia. I enjoy spending time with my family including two active boys and a rambunctious springer spaniel, Bonnie.
Clinical Focus:
Oncology Geonomics, Basal Cell Carcinoma, Melanoma, Merkel Cell Carcinoma, Sarcoma, Squamous Cell Carcinoma
Specialties:
Family Medicine, Surgical Oncology
Education & Credentials
Schools
University of Tennessee (PhD grad 2023, MSN 2008, BA 2003), University of Arkansas (MA 2005)
Other Education
City of Hope, Clinical Genomics (2018 -2019)
Board Certifications
ANCC
Organizations & Societies
ANCC (American Nurses Credentialing Committee) AANP (American Association of Nurse Practitioners) AACR (American Association of Cancer Researchers)
Educate patients on the impact of genomics on their own treatment and mentor future advanced practice nurses to incorporate clinical genomics into their practice.
— Andrew J. Ward
Where I See Patients
1926 Alcoa Highway, Bldg F (Cancer Institute)Knoxville, TN 37920
Phone: 865-305-9218
Fax: 865-544-8262
Directions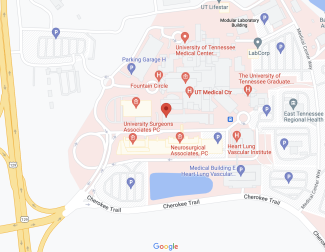 Visiting our main campus? Use the UTMC Way app to get around.