Christine F. Lauro, MD
Radiation Oncologist
Avid nature lover, mother of three, and enemy of cancer.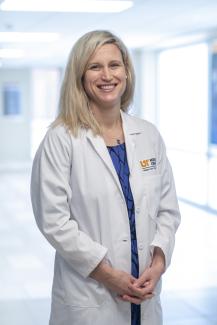 About Me
Gender: Female
Languages Spoken:
English
I am honored to be a member of the UT Cancer Institute. I am committed to providing excellence in the comprehensive oncologic treatment of every patient. When I first meet a patient, I believe in educating the individual and their family member(s) on their diagnostic and treatment history thus far. I then apply that context to explain possible treatment options moving forward. I believe that patients are empowered by their knowledge and involvement in the medical decision making process, and this allows patients to fully invest in the treatment plan and realize best possible treatment outcomes. Quite simply, I care. I strive for the best cancer-related outcomes for each patient. In my time outside of the Cancer Institute, I love living in East Tennessee and exploring the Smoky Mountains with my husband and three children.
Clinical Focus:
Breast Cancer, Brain Cancer, Gastrointestinal Cancer, Head , Neck Cancer, Lung Cancer, Melanoma, Sarcoma
Specialties:
Radiation Oncology
Education & Credentials
Schools
Duke University, Durham, North Carolina Rutgers New Jersey School of Medicine, Newark, New Jersey
Internships
University of Hawaii Internal Medicine, Honolulu, Hawaii
Residencies
University of Colorado Hospital, Aurora, Colorado
Board Certifications
American Board of Radiology (Radiation Oncology
Organizations & Societies
American Society of Therapeutic Radiation Oncology American Society of Clinical Oncology Radiological Society of North America Society for Women in Radiation Oncology American Radium Society
Patients trust me with their lives, and I am humbled by the obligation and driven to fulfill that commitment. I love my career and am honored to serve the patients of East Tennessee.
— Christine F. Lauro
Where I See Patients
1926 Alcoa HighwayMedical Building F, Suite 130Knoxville, TN 37920
Phone: 865-305-9040
Directions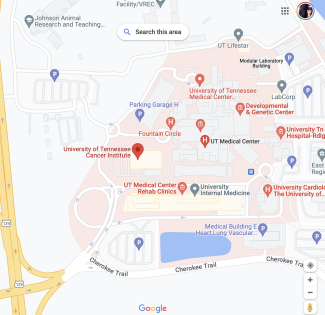 Visiting our main campus? Use the UTMC Way app to get around.