Christopher L. Brett, MD, DABR
Radiation Oncologist
Physician, DIY enthusiast, dedicated husband and father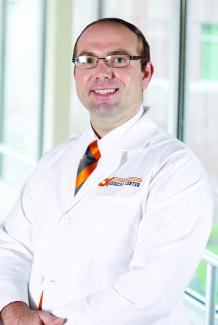 About Me
Gender: Male
Languages Spoken:
English
Dr. Brett is a Radiation Oncologist and Assistant Professor with the University of Tennessee Graduate School of Medicine. His clinical focus is the treatment of cancers of the head and neck and thoracic regions. His research interests include new applications of stereotactic radiosurgery techniques and the development of novel imaging tracers. He completed residency training in Radiation Oncology at Vanderbilt University Medical Center where he served as Chief Resident. Prior to entering the field of Radiation Oncology Dr. Brett also completed training in Internal Medicine at Mayo Clinic Florida and achieved board certification in Internal Medicine.
Clinical Focus:
Head, Neck Cancer, Lung cancer, Stereotactic Radiosurgery
Specialties:
Radiation Oncology
Education & Credentials
Schools
University of Missouri-Kansas City School of Medicine, Kansas City, Missouri, Summa Cum Laude, 2014
Residencies
Radiation Oncology,Vanderbilt University Medical Center, Nashville, Tennessee Internal Medicine, Mayo Clinic, Jacksonville, Florida
Board Certifications
American Board of Radiology (Radiation Oncology) American Board of Internal Medicine
Organizations & Societies
American Society for Radiation Oncology-Congressional Relations Subcommittee Member American Society of Clinical Oncology American Medical Association
I strive to provide my patients with the same compassionate and high-quality care I would want my family to receive.
— Christopher L. Brett
Where I See Patients
1926 Alcoa HighwayMedical Building F, Suite 130Knoxville, TN 37920
Phone: 865-305-9040
Directions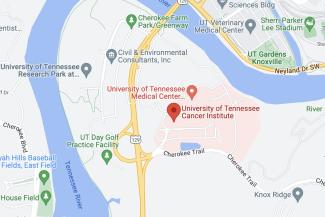 Visiting our main campus? Use the UTMC Way app to get around.