Irina V. Lavrik, MD
Family Physician, Physician
I like cooking, biking, dancing and socializing..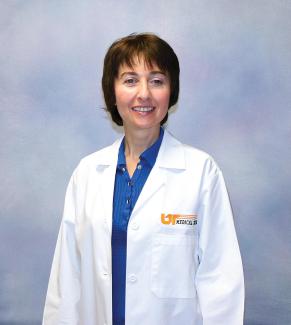 About Me
Gender: Female
Languages Spoken:
English, Russian, Ukrainian
I was born and raised in Kyiv, Ukraine in a family of mathematician and geography teacher. I graduated from Kyiv National Medical University as a pediatrician. and later completed fellowship program as pediatric cardio-rheumatologist. After years of working in Ukraine I followed my husband, a physicist, who pursued scientific career in the US. It took me sometime to learn English and complete US Medical Board requirements. I finished Family Medicine Residency Program in Reading, PA. I joined a team of physicians at University of Tennessee Medical Center.. I love to take care of people of all ages, from different socioeconomic groups and backgrounds. I think all my previous life experience helps me to understand all kind of human health and mental problems. I also like working with medical students and feel proud when they choose a Family Medicine path. I like a family environment we created in our office. This really helps patients to stay connected. I am very thankful to all my patients who helped me to be a better doctor.
Clinical Focus:
Internal, mental diseases
Specialties:
Family Medicine
Education & Credentials
Schools
National Medical University, Kyiv, Ukraine
Internships
Department of Pediatric Hospital, Kyiv, Ukraine; I.M. .Setchenov Medical Academy, Center of Connective Tissue Diseases, Moscow, Russia
Residencies
Family Medicine and Community Medicine Residency Program, the Reading Hospital and Medical Center, West Reading, PA
Fellowships
Pediatric Rheumatology Fellowship, Kyiv Medical Academy of Postgraduate Education
Board Certifications
American Board Of Family Medicine
Organizations & Societies
TN Academy of Family Physicians Congress, Voting Delegate, Fellow of American Academy of Family Physicians, President of TN Valley District of TN Family Physicians, American Medical Association American Academy of Family Physicians.
I am proud to be a Family Physician and deliver high quality care to all who in needs.
— Irina V. Lavrik
Where I See Patients
5779 Creekwood Park Blvd.Lenoir City, TN 37772
Phone: 865-988-6330
Directions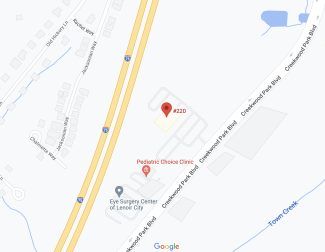 Visiting our main campus? Use the UTMC Way app to get around.
My Ratings & Reviews
overall experience
456 ratings
Provider showed concern

4.8

Provider explained things clearly

4.8

Provider included you in decisions

4.8

Likelihood of recommending this provider

4.8