J. Nathan Cantrell, MD, MS
Radiation Oncologist
Family man, VOL Fan, Lover of BBQ and Italian cuisine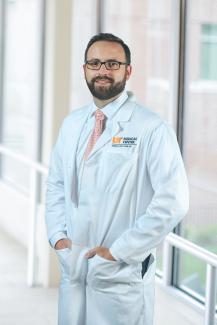 About Me
Gender: Male
Languages Spoken:
English
Dr. Cantrell is a radiation oncologist at the Cancer Institute. He grew up in East Tennessee and earned his undergraduate and master's degree in nuclear engineering from the University of Tennessee and his medical degree from ETSU Quillen College of Medicine. He then completed his post-graduate medical training at the University of Oklahoma Health Sciences Center in Oklahoma City and served as chief resident during his final year. His professional interests include stereotactic body radiation therapy/stereotactic radiosurgery, palliative and benign applications of radiation therapy, and brachytherapy. He enjoys treating all disease sites from head to toe. He is happy to return home to East Tennessee and contribute to the mission of the Cancer Institute.
Specialties:
Radiation Oncology
Education & Credentials
Residencies
Radiation Oncology, University of Oklahoma Health Sciences Center, Stephenson Cancer Center, Oklahoma City, Ok., 2023
Internships
Internal Medicine, University of Oklahoma Health Sciences Center, Oklahoma City, Ok., 2019
Medical School
MD, James H. Quillen College of Medicine, East Tennessee State University, Johnson City, Tenn., 2018
Board Certifications
American Board of Radiology - Radiation Oncology
Organizations & Societies
American Society of Therapeutic Radiation Oncology American College of Radiation Oncology American Brachytherapy Society Radiosurgery Society
My mission as a radiation oncologist is to provide compassionate and personalized care, leveraging the latest advancements in technology and treatment strategies, to empower patients with hope and healing in their journey with cancer.
— J. Nathan Cantrell
Where I See Patients
1926 Alcoa HighwayMedical Building F, Suite 130Knoxville, TN 37920
Phone: 865-305-9040
Directions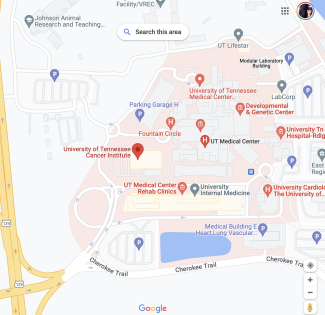 Visiting our main campus? Use the UTMC Way app to get around.