Jeffory Jennings, MD, FACC
Cardiologist
Enjoying one day a week clinic surrounded by 6 days of busy retirement activities.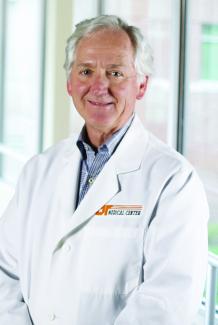 About Me
Gender: Male
Languages Spoken:
English
I am a Pediatric Cardiologist who practiced for 35 years in Knoxville before retiring at which time I established a program at University Cardiology specialized in the care of adults with complex congenital heart disease.
Clinical Focus:
Congenital Heart Defects in Adults, Complex Coronary Interventions
Specialties:
Pediatric Cardiology
Education & Credentials
Medical School
University of Tennessee College of Medicine, Knoxville, Tennessee
Residencies
Pediatrics, Letterman Army Medical Center, San Francisco, California
Fellowships
Pediatric Cardiology, Duke University Medical Center, Durham, North Carolina
Board Certifications
American Board of Pediatrics (Pediatrics, Pediatric Cardiology)
Organizations & Societies
Fellow American College of Cardiology Fellow American Board of Pediatrics
I'm privileged to be able to extend my career past formal retirement to provide care for adults with congenital heart disease.
— Jeffory Jennings
Where I See Patients
1940 Alcoa HighwayBuilding E, Suite 310Knoxville, TN 37920
Phone: 865-544-2800
Fax: 865-544-6812
Directions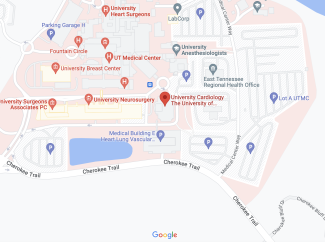 Visiting our main campus? Use the UTMC Way app to get around.