Jeffrey B. Hirsh, MD
Cardiologist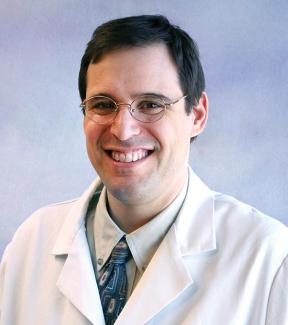 About Me
Gender: Male
Languages Spoken:
English
Specialties:
Cardiac Electrophysiology, Cardiology
Education & Credentials
Medical School
University of Medicine & Dentistry of New Jersey, Newark, New Jersey, 1995
Internships
Internal Medicine, Beth Israel Hospital, Harvard Medical School, Boston, MA
Residencies
Internal Medicine, Beth Israel Hospital, Harvard Medical School, Boston, MA, 1988
Fellowships
Clinical Medicine, Harvard Medical School, Boston, MA, 1998 Cardiovascular Disease, Emory University Hospital, Atlanta, GA, 2000 Clinical Cardiac Electrophysiology & Pacing, Oregon Health & Science Center, Portland, Oregon, 2002
Board Certifications
American Board of Internal Medicine, Cardiovascular Disease Clinical Cardiac Electrophysiology
Organizations & Societies
North American Society for Pacing & Electrophysiology Fellow American College of Cardiology
Publications
Osoro M, Lorson W, Hirsh JB, Mahlow WJ., Use of an antimicrobial pouch/envelope in the treatment of Twiddler's Syndrome., Pacing and Clinical Electrophysiology : Pace., 2018 Feb;41(2):136-142. Epub 2018 Jan 16.. Dolacky SD, Wehber AA, Wortham DC, Roberts MA, Kaiser BR, Hirsh JB., Nailed it: Conservative management of penetrating injury and potential infection of a cardiovascular implantable electronic device., Pacing and Clinical Electrophysiology: Pace., 016 Dec;39(12):1412-1414. Epub 2016 Jun 19..
Where I See Patients
1940 Alcoa HighwayBuilding E, Suite 310Knoxville, TN 37920
Phone: 865-544-2800
Fax: 865-544-6812
Directions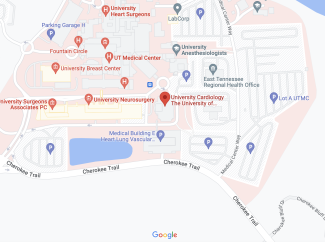 Visiting our main campus? Use the UTMC Way app to get around.
My Ratings & Reviews
overall experience
112 ratings
Provider showed concern

4.8

Provider explained things clearly

4.8

Provider included you in decisions

4.8

Likelihood of recommending this provider

4.8