Jillian M. Lloyd, MD, MPH
Breast Surgeon, Section Chief, Breast Surgical Oncology
Faith, family, and Tennessee sports!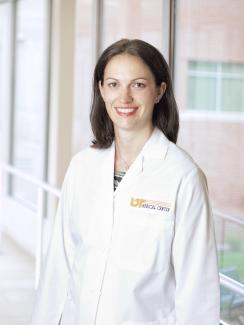 About Me
Gender: Female
Languages Spoken:
English
I am passionate about caring for patients with breast diseases, mostly cancer, but also benign conditions and those at high risk of developing cancer. I'm also passionate about my family, mother of two boys, so our household is a little wild!
Clinical Focus:
Breast Cancer Care, Benign Breast Disease
Specialties:
Surgical Oncology
Education & Credentials
Medical School
Emory University School of Medicine, Atlanta, Georgia
Internships
Mayo Clinic, Jacksonville, Florida
Residencies
Mayo Clinic, Jacksonville, Florida
Fellowships
The Bryn Mawr Comprehensive Breast Center, Philadelphia, Pennsylvania
Other Education
Masters of Public Health, Emory University, Atlanta, GA
Board Certifications
American Board of Surgery
Organizations & Societies
The American Society of Breast Surgeons Society of Surgical Oncology The American College of Surgeons American Society of Clinical Oncology
I'm grateful to care for breast cancer patients, to empower them with knowledge and a plan, to journey alongside them as they heal.
— Jillian M. Lloyd
Where I See Patients
1926 Alcoa Highway, Bldg F (Cancer Institute)Knoxville, TN 37920
Phone: 865-305-9218
Fax: 865-544-8262
Directions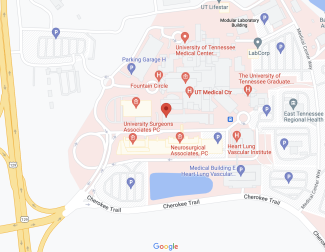 Visiting our main campus? Use the UTMC Way app to get around.