Larra (Scottie) Thomas, NP-C
Nurse Practitioner
Grateful for grace, community, and good coffee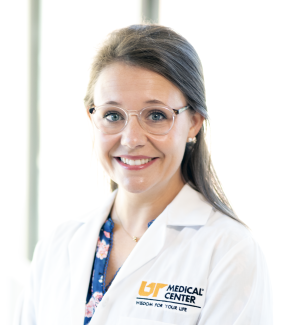 About Me
Gender: Female
Languages Spoken:
English
I am a wife to my wonderful and hilarious husband, Dave, and we have three precious kids: one son and two daughters. I am active in my church and enjoy reading, cooking, good music, exercising, and spending quality time with my friends and family.
Clinical Focus:
GYN Oncology
Specialties:
Gynecologic Oncology
Education & Credentials
Schools
East TN State University - Bachelor of Science in Biology; Lincoln Memorial University- Bachelor of Science in Nursing; Lincoln Memorial University - Master of Science in Nursing
Board Certifications
AANP
Organizations & Societies
Society of Gynecologic Oncology (SGO); The American Association of Nurse Practitioners (AANP)
I love living in East Tennessee and getting to serve my patients and their families/loved ones in what is likely some of the most challenging times in their lives. It is an honor and privilege to get to serve in this capacity and to care for my oncology patients.
— Larra (Scottie) Thomas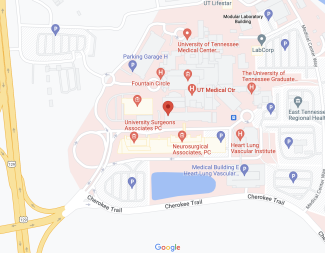 Visiting our main campus? Use the UTMC Way app to get around.