Lauren C. Ade, APRN
Advance Practice Registered Nurse
Enthusiastic lover of all things outdoors.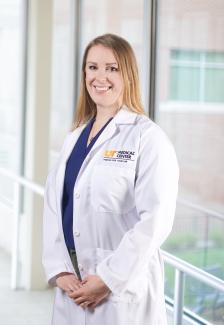 About Me
Gender: Female
Languages Spoken:
English
Lauren has been with UTMC since 2012. She found her love for cardiology while working as a staff nurse on the interventional cardiology floor. She obtained her MSN from University of Tennessee in 2016. She has been with University Cardiology since 2020. Lauren is originally from Michigan. She graduated from Purdue University in 2009. In her spare time, she enjoys cooking, being outside, camping, and playing with her 2 children.
Clinical Focus:
General cardiology Cardiovascular risk assessment
Specialties:
Cardiology
Education & Credentials
Schools
Purdue University, BSN 2009; University of Tennessee, MSN 2016
Board Certifications
Adult Gerontology Clinical Nurse Specialist
I strive to provide high quality, compassionate, and timely care to my patients. I love collaborating with the care team to create a plan of care that works best for the patient and their family.
— Lauren C. Ade
Where I See Patients
1940 Alcoa HighwayBuilding E, Suite 310Knoxville, TN 37920
Phone: 865-544-2800
Fax: 865-544-6812
Directions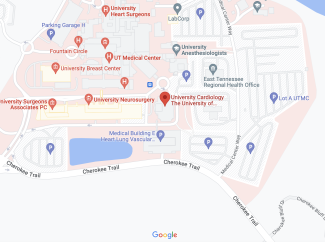 Visiting our main campus? Use the UTMC Way app to get around.
My Ratings & Reviews
overall experience
254 ratings
Provider showed concern

4.9

Provider explained things clearly

4.8

Provider included you in decisions

4.8

Likelihood of recommending this provider

4.8