Robert G. Eberly, MD
Radiologist
Gulf Coast fisherman, guitarist, father of two, and amateur sushi chef.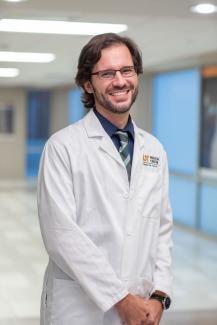 About Me
Gender: Male
Languages Spoken:
English
Board-certified diagnostic radiologist with a focus on emergency and inpatient imaging. Former chief resident of the UT radiology residency program, chemical engineering graduate, and math teacher striving to apply my experiences to patient care and resident education.
Clinical Focus:
Emergency, inpatient imaging including CT, MRI, ultrasound
Specialties:
Diagnostic Radiology
Education & Credentials
Schools
University of South Alabama College of Medicine
Internships
Interal medicine at Brookwood Baptist Health in Birmingham, AL
Residencies
Diagnostic radiology at the University of Tennessee Medical Center in Knoxville
Board Certifications
American Board of Radiology
Every scan I read is a snapshot of another human life to be analyzed with rigor and dignity. I take pride in making subtle but significant findings and helping to guide the team toward optimal patient care.
— Robert G. Eberly
Where I See Patients
1924 Alcoa Hwy Box U107Knoxville, TN 37920-1511
Phone: (865) 584-7376
Directions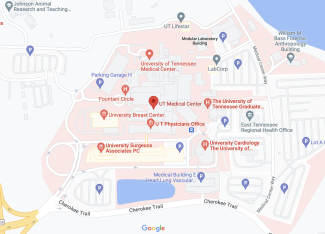 Visiting our main campus? Use the UTMC Way app to get around.