Ryan K. Schmocker, MD, MS
Surgical Oncologist, Assistant Professor
Native Wisconsinite, adopted Tennessean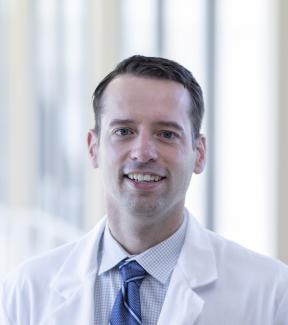 About Me
Gender: Male
Languages Spoken:
English
Ryan Schmocker, MD is a Surgical Oncologist at the University of Tennessee Medical Center. He completed his Surgical Oncology Fellowship at Johns Hopkins School of Medicine and graduated from General Surgery Residency at the University of Wisconsin, Madison. Though broadly trained in surgical oncology, he largely focuses on benign and malignant conditions of the pancreas, hepatobiliary, and GI tract. He specializes in minimally invasive and robotic approaches.
Clinical Focus:
Benign, malignant conditions of the GI tract including pancreas, liver, biliary tree, stomach, small intestine, adrenal gland, retroperitoneum
Specialties:
Surgical Oncology, General Surgery
Education & Credentials
Schools
Northwestern University Feinberg School of Medicine
Internships
University of Wisconsin School of Medicine and Public Health
Residencies
University of Wisconsin School of Medicine and Public Health
Fellowships
Johns Hopkins Hospital - Complex General Surgical Oncology
Other Education
University of Wisconsin School of Medicine and Public Health - MS Population Health
Board Certifications
General Surgery, Surgical Oncology
Organizations & Societies
American College of Surgeons Americas Hepato-Pancreato-Biliary Association Association for Academic Surgery Society of Surgical Oncology Southeastern Surgical Congress
It is a great privilege to guide my patients through life altering diagnoses, most often cancer. I seek to provide state-of-the-art, individualized treatment plans, with the input of multi-specialty experts (ex: Medical Oncology, Radiation Oncology, Radiology) while employing innovative surgical techniques (such as robotic surgery).
— Ryan K. Schmocker
Where I See Patients
1926 Alcoa Highway, Bldg F (Cancer Institute)Knoxville, TN 37920
Phone: 865-305-9218
Fax: 865-544-8262
Directions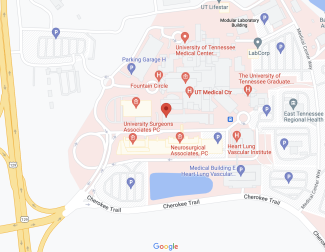 Visiting our main campus? Use the UTMC Way app to get around.