Saikrishna Gadde, MD
Oncologist , Clinical Assistant Professor
I don't have friends, I got family.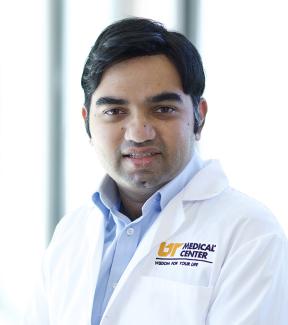 About Me
Gender: Male
Languages Spoken:
English, Telugu
I think of cancer care as an opportunity to meet incredible people and families in their difficult journey. Outside of work, I love multiple sports and spending time with family.
Clinical Focus:
Liver Cancer, Cholangiocarcinoma, Pancreatic Cancer, Esophageal Cancer, Colon Cancer, Anal Cancer, Gastric Cancer, Bladder Cancer, Kidney Cancer, Prostate Cancer, Testicular Cancer, Neuroendocrine Tumors
Specialties:
Medical Oncology
Education & Credentials
Schools
Doctor of Medicine, Louisiana State University Health Sciences Center, Shreveport, Louisiana, 2015
Residencies
Internal Medicine, Brookwood Baptist Medical Center, Birmingham, Alabama, 2018
Fellowships
Hematology/Oncology, Ochsner Medical Center, New Orleans, Louisiana, 2021
Board Certifications
Hematology/Oncology; American Board of Internal Medicine
Organizations & Societies
American Society of Clinical Oncology American Society of Hematology
I enjoy taking care of patients and helping guide their care as well as being maximally helpful.
— Saikrishna Gadde
Where I See Patients
1926 Alcoa HwyBuilding F, Suite 210 (2nd Floor) and Suite 410 (4th Floor)Knoxville, TN 37920
Phone: 865-305-8780
Fax: 865-305-8199
Directions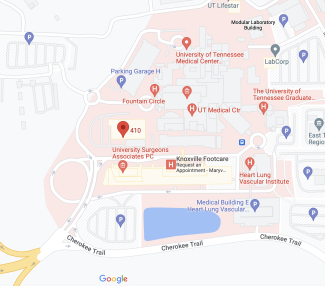 Visiting our main campus? Use the UTMC Way app to get around.