Wahid T. Hanna, MD
Medical Hematology/Oncology, Professor of Medicine
I like to traveling, fishing, and all sports especially Tennessee football.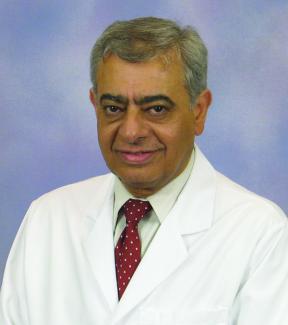 About Me
Gender: Male
Languages Spoken:
Arabic, English
I am a faculty member of the Department of Medicine UT Medical Center. I am involved in research of Hematology/Oncology. My patients know me as a caring, compassionate person who places nothing above their treatment and comfort.
Clinical Focus:
Blood disorders, all cancer types
Specialties:
Hematology/Oncology, Medical Oncology
Education & Credentials
Schools
Ain-Shams University, Cairo, Egypt M.B.B. ch.
Internships
Ain-Shams University Hospital, Cairo, Egypt Senior House Officer, Pathology Dept. St. Catherine's Hospital Birkenhead, England
Residencies
St. Catherine's Hospital Birkenhead, England & Walton Hospital, Liverpool, England Registrar Hematology
Fellowships
Liverpool Royal Infirmary, Liverpool University Hospital, England & Second year Fellow in Hematology/Oncology, University of TN Medical Center Knoxville, TN
Board Certifications
Royal College of Pathology (Hematology MRC Path), England & International Board of Clinical and Applied Thrombosis Haemostasis and Vascular Medicine
Organizations & Societies
I am a member of more than 20 medical research societies and associations and the findings from my scientific research have appeared in multiple peer-reviewed journals
I strive to provide state of-the-art treatment for cancer and blood disorders to identify and provide the right treatments for each patient and to do so compassionately
— Wahid T. Hanna
Where I See Patients
1926 Alcoa Hwy Ste 380Knoxville, TN 37920
Phone: (865) 305-9171
Fax: (865) 305-6886
Directions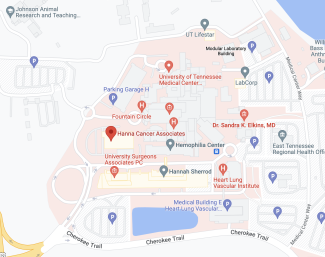 Visiting our main campus? Use the UTMC Way app to get around.