University Infectious Disease
• Main Campus
Address
1932 Alcoa Highway
Building C, Suite 580
Knoxville, TN 37920
Phone
865-305-6175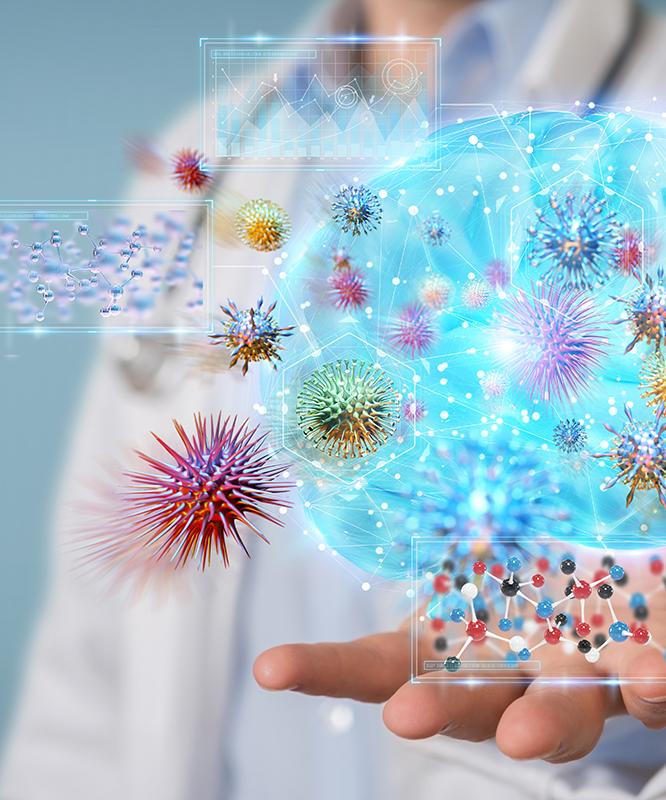 Our Services
We treat the following illnesses, in addition to many others.
Infections of bone, joints and orthopedic hardware
Skin and soft tissue infections
Heart valve infections (infective endocarditis)
Sexually transmitted diseases
Rocky Mountain Spotted Fever and other diseases carried by ticks
Tuberculosis and other mycobacterial diseases
Infections in people with cancer or low immunity
Fungal infections
Urinary tract infections
Our doctors work closely with other specialists. Above all, we want to make sure you get the care you need. Depending on your illness, your care team may include doctors trained in:
Ear, nose and throat care
Gastroenterology (stomach and digestive tract)
Hematology (blood)
In addition, your doctors may work with other team members who treat infections. This may include pharmacists, nurses or physician assistants.
Having all these experts in one place, focused on you, means you're not just getting one opinion. You're getting the care of an entire team.
While you're working with the doctors at University Infectious Disease, you may have different diagnostic procedures. These procedures will help your doctors identify what's causing your symptoms.
In addition, our team uses some of the most advanced laboratory methods to detect infections. We also work with radiologists who use innovative imaging technologies to find diseases, like MRI, or magnetic resonance imaging.
As your academic medical center, we offer testing and imaging methods that are offered at very few places in the region.
Here are some ways you can keep from getting an infection.
Wash your hands well and often.
Do this after you go to the bathroom, any time you're preparing food or before eating and after coughing or sneezing.
Cover a cough or sneeze.
Cough or sneeze into a tissue, then throw it away. If you don't have a tissue, cough or sneeze into your elbow.
Wash and bandage all cuts or bites.
Show your doctor any serious animal or human bites.
Practice good food safety techniques.
Although most food-borne infections aren't dangerous, some can cause serious medical problems, like kidney failure and meningitis. You can stop infections from food by preparing and storing foods safely.
Get vaccinated.
Talk with your doctor about the immunizations, or shots, you may need.
Travel safely.
If you're taking a trip, ask your doctor if you need any immunizations. Talk with your physician at least three months before you leave.
Have safe sex.
The only sure way to prevent sexually transmitted diseases is to not have sex. The next best choice is to follow these safer sex guidelines.
Avoid bug-borne diseases.
Both mosquitoes and ticks are carriers of viruses and bacteria. And both have been associated with serious epidemics in the last decade. As your doctor about the best ways for you to avoid getting insect bites. That might include using repellents or limiting how much time you spend outside.
Control wild animals.
Mice and rats can spread diseases themselves and carry ticks that also spread them. The same is true for possums, raccoons, coyotes and other wild animals. Keep food in animal-proof containers. Seal holes in your house to keep them out. Talk with a pest control expert if you have questions. 
Prepare for Your Visit
Address
1932 Alcoa Highway
Knoxville, TN 37920
Where we are
Building C, Suite 580
parking
Building F Lot, Garage H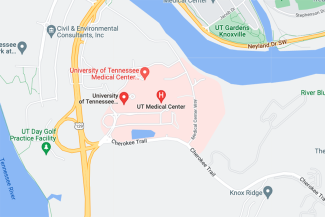 About Us
Our expert team focuses on diagnosing and treating infections. 
Our goal is to provide you with state-of-the-art, compassionate care. For example, we create a unique treatment plan for each patient. In addition, we offer a variety of convenient treatment options. These include outpatient IV antibiotic treatment.
Our doctors work closely with other specialists. Above all, we want to make sure you get the care you need.