Center for Transplant Services
• Main Campus
Address
1924 Alcoa Highway
Knoxville, TN 37920
Phone
865-305-9236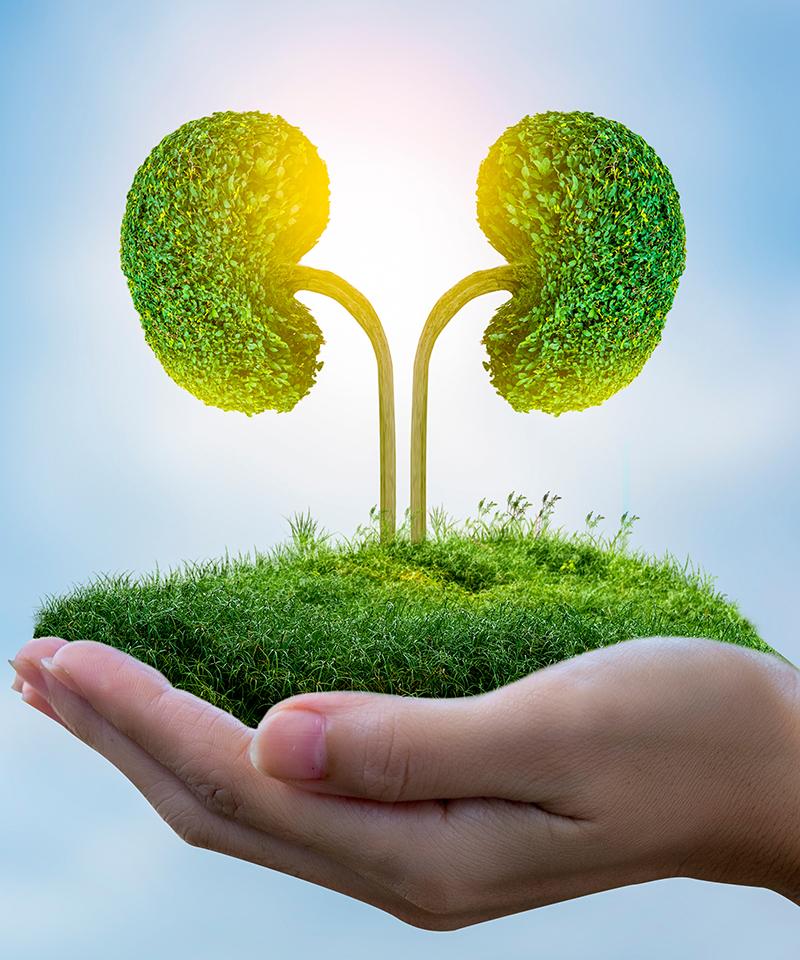 Our Services
To electronically submit a physician referral to the Center for Transplant Services, complete our Online Referral Process. To submit a referral via fax please complete the following Fax Referral Form and fax it to 865-305-6117.  To speak with a member of the transplant team, call 865-305-9236.
Are you a donor or a recipient? Watch the pre-transplant education session now.
When Jenny Curry's brother-in-law, Andy Cordle, was diagnosed with kidney failure, Jenny donated one of her kidneys to him. She didn't know that taking this step would save her life, too.
For additional info on living donations: Living Kidney Donation FAQs
UT Medical Center's Transplant Services offers the most advanced methods of diagnosis and treatment for illnesses and conditions of the kidney. Patients can find everything they need in one place for diagnosis, treatment, support and rehabilitation.
Experts are available for assistance with the following list of services:
Why choose the Center for Transplant Services? We offer premier technology with highly trained professionals to provide excellent patient-centered care. Our specialties include:
Acute Kidney Failure
Alport's Syndrome
Chronic Kidney Failure
Diabetes
Donor Liver Attachment
Type I Diabetes
Type II Diabetes
End Stage Renal Disease
Kidney Cancer
Kidney Infection (Urinary Tract Infection)
Kidney Stones
Polycystic Kidney Disease
Renal and Urologic Disorders
PTLD (Post-transplant lymphoproliferative Disorder
Seasonal Affective Disorder
Transplant rejection
If you need assistance with a service or specialty, please contact us at 865-305-9236.
More than 116,000 people are on the national transplant list, waiting for organ donation. Of that number, more than 90,000 are waiting for a kidney.
On average, people wait three to five years for a kidney from a deceased donor. But, because the living donors are usually family or friends, the wait can be less than a year for a living donation.
Where transplants from deceased donors require emergency surgery, transplants from living donors can be planned around everyone's schedule.
The Center for Transplant Services understands how difficult it is for people needing a kidney to be on the waiting list. It's also challenging to ask someone to be a living donor. Let us help you make the connection.
Consider becoming a life-saving living kidney donor. For more information, contact Living Donor Coordinator Lanny Martin the Center for Transplant Services. Email him at ALMartin@utmck.edu or call 865-305-5340.
Prepare for Your Visit
Address
1924 Alcoa Highway
Knoxville, TN 37920
Where we are
UT Medical Center Main Campus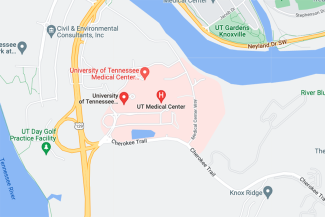 About Us
The University of Tennessee Medical Center's Center for Transplant Services is home to the only kidney transplant program in East Tennessee. We are a leading provider of organ transplantation in our region, and we have given thousands of people new hope and longer life since our first successful kidney transplant in 1985.