University Internal Medicine
• Main Campus
Address
1932 Alcoa Hwy
Knoxville, TN 37920
Phone
865-544-6500
Our Services
University Internal Medicine offers primary care for adults only.
You already know your primary care doctor is your partner for your health care needs. We realize you have many options for primary care and are pleased with your decision to continue your care with us.
New & Existing Patients
Please fill out the Registration Paperwork in advance of your next visit.
Patient Portal
University Medical Group physicians now allows patients to perform tasks online such requesting appointments, accessing your health information, test results and prescription refills by logging into your Patient Portal. If you have any questions regarding your patient portal please call Medical Records at 865-305-9501.
You have taken the time to find a primary care doctor suited to you and your family. This is the start of a long-term relationship with your primary care doctor who will care for you throughout your life. Your doctor needs to know more about you.
On your first visit, please bring your insurance card and a list of all medications you are currently taking, both prescription and over the counter. Please contact us for information about registration at 865-544-6500.
Prepare for Your Visit
Address
1932 Alcoa Hwy
Knoxville, TN 37920
Where we are
Building C, Suite 570
parking
Parking Garage G or Parking Garage 4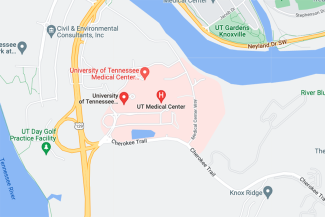 About Us
University Internal Medicine offers primary care for adults. Its physicians are board-certified in internal medicine and provide comprehensive care that gives patients a voice in their treatment.
Our physicians have a special interest in hypertension, health education, preventative healthcare, women's health and adult medicine. From routine exams to more serious conditions, University Internal Medicine offers you personalized care and a long-term relationship you can trust. Services at this location include onsite laboratory and ultrasounds.