University Breast Center
• Main Campus
Address
1926 Alcoa Highway
Knoxville, TN 37920
Phone
865-305-9069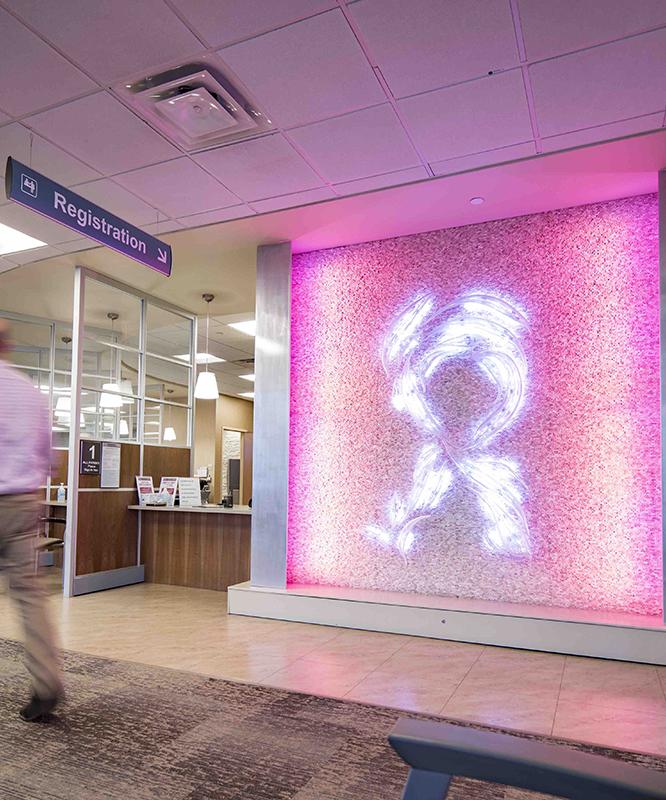 Our Services
Each patient evaluation is tailored by the breast radiologist to meet the specific needs of the patient. Our team of professionals provide emotional and physical support throughout every step. A professional, compassionate and caring atmosphere are the trademarks of the patient experience at University Breast Center.
Contrast Enhanced Mammography
Clinical Breast Exam
Stereotactic Breast Biopsy- 3D Breast Biopsy
MR Guided Breast Biopsy
Ductography
High Risk Assessment & Genetic Screening
Breast Health Outreach Program– Screening 3D mammograms on the Mobile Mammography Unit
Our team of experienced, board certified and fellowship trained breast radiologists specialize in the diagnosis and management of breast disease with a focus on breast cancer. Patients often seek our team for a second opinion on a diagnosis and care plan. We provide all aspects of breast imaging, including screening and diagnostic mammography, breast ultrasound, breast MRI and Contrast Enhanced Mammography. Our providers also perform stereotactic, ultrasound and MRI-guided percutaneous biopsy procedures. Our equipment is state-of-the-art including full field digital mammography, tomosynthesis and dedicated breast ultrasound systems.
You are in good hands with the University Breast Center team and we look forward to seeing you.
We have three locations to serve you. The main University Breast Center location is at The University of Tennessee Medical Center on the first floor of the Cancer Institute (Building F). We also have a satellite locations at Northshore Town Center and UT Regional Health Center Halls for 3D screening mammograms and Dexa bone scans appointments.
If you are a patient in need of an annual mammogram or follow-up appointment, please call 865-305-9069  for scheduling at either University Breast Center location.
If you are experiencing a new breast problem, call Breast Care Services at 865 305-6921 to speak with a nurse navigator.
Prepare for Your Visit
Address
1926 Alcoa Highway
Knoxville, TN 37920
Where we are
Medical Building F
parking
Building F (Parking Lot 2) & Garage 1, Garage 4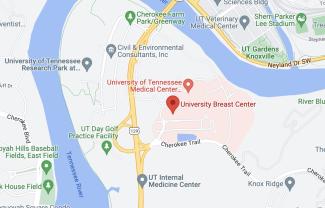 About Us
The University Breast Center team believes not only in providing the most comprehensive services for breast health, but also in educating and empowering our patients to partner in their own breast health care. University Breast Center provides the most advanced technologies, procedures, and standards for care to detect and diagnose breast problems as early as possible.
Our breast team strives to treat each patient with personalized attention. From our scheduling personnel to our physicians, our team continually strives to deliver the quality care that each patient deserves. Our clinical team includes registered technologists with specialized certification in mammography, ultrasound, and clinical breast exam.
Accreditation & Recoginition
Breast Imaging Center of Excellence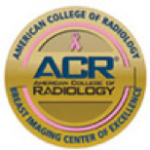 University Breast Center is recognized as a prestigious Breast Imaging Center of Excellence by the American College of Radiology, which is the gold standard in accreditation for medical imaging and patient safety.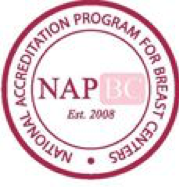 National Accreditation Program for Breast Centers
University Breast Center has achieved 3-year accreditation by the American College of Surgeons National Accreditation Program for Breast Centers. This was awarded after rigorous evaluation and review of its performance and compliance with NAPBC standards. NAPBC- accreditation is granted only to those centers that have voluntarily committed to provide the best in breast cancer diagnosis and treatment.
Why should I have my imaging exam done at an accredited facility?
When you see the gold seals of accreditation prominently displayed in our imaging facility, you can be sure that you are in a facility that meets standards for imaging quality and safety.
Our facility has voluntarily gone through a vigorous review process to ensure that we meet nationally-accepted standards of care.
Our personnel are well qualified, through education and certification, to perform medical imaging, interpret your images, and administer your radiation therapy treatments.
Our equipment is appropriate for the test or treatment you will receive, and our facility meets or exceeds quality assurance and safety guidelines.
What does the gold seal mean?
When you see the ACR gold seal, you can rest assured that your prescribed imaging test will be done at a facility that has met the highest level of imaging quality and radiation safety. The facility and its personnel have gone through a comprehensive review to earn accreditation status by the American College of Radiology (ACR), the largest and oldest imaging accrediting body in the U.S. and a professional organization of 34,000 physicians.