University Surgical Oncology
Address
1926 Alcoa Highway, Bldg F (Cancer Institute)
Knoxville, TN 37920
Phone
865-305-9218
Fax
865-544-8262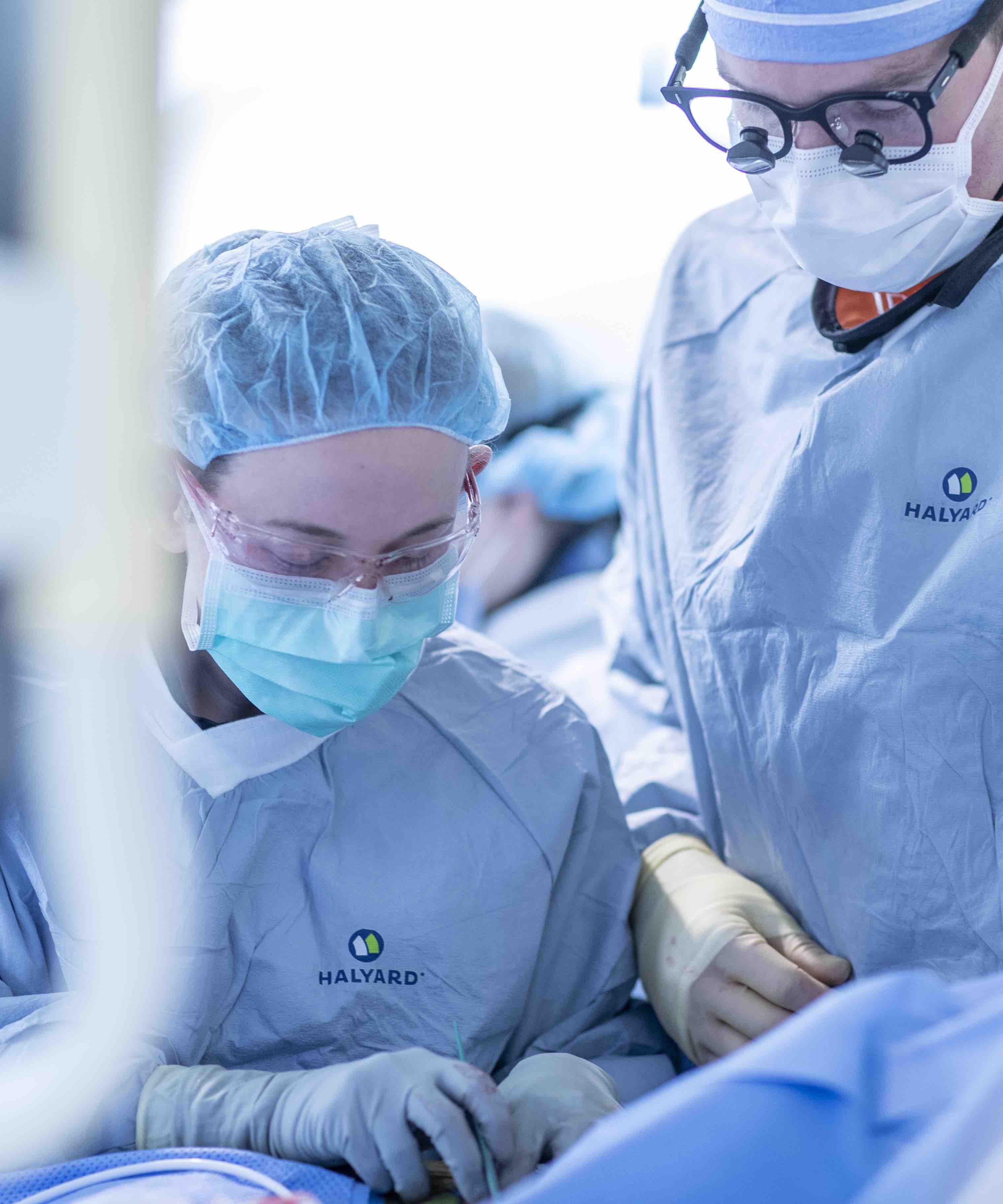 Our Services
Designed to meet the needs of patients with benign and malignant diseases, we treat malignant and benign diseases of the:
Liver and bile ducts
Gallbladder
Pancreas
Duodenum
Our team is dedicated to achieving the highest national standards and reaching patients in the most at-risk areas of East Tennessee. For more information, call 865-305-4487.
The multi-disciplinary team at the Gastrointestinal Tumor Service (GITS), led by Keith Gray, MD, specializes in the diagnosis, treatment and follow-up care of patients with gastrointestinal (GI) cancers. We specialize in cancer of the:
In partnership with the referring physician, GITS will work to determine an individualized plan of care. For more information, call 865-305-4487.
The Melanoma and Soft Tissue Service (MASTT) team, led by James M. Lewis, MD, specializes in the treatment of skin cancers and soft tissue tumors such as:
Basal cell carcinoma
Squamous cell carcinoma
Merkel cell carcinoma
We offer comprehensive treatment of both benign and malignant soft tissue tumors (sarcomas).
For more information or to schedule an appointment, please call 865-305-6278.
Our board-certified surgical oncologists provide the latest in technology and treatment options, including:
Liver ablation
Minimally invasive cancer surgery
Our comprehensive, compassionate, coordinated treatment approach to cancer care includes:
Breast Care Service
Tumor Service
Weekly multi-disciplinary, site-specific conferences
Clinical trials
Mastectomy Boutique
Support groups and services
We provide superior service to our patients through a variety of educational services:
Survivorship services
Smoking cessation classes
Cancer screenings
Community educational programs
Initial Appointments
For your convenience, please print and fill out the patient registration form and bring it with you on your first visit. To view/download the file, please click on the link below (you'll need Adobe Acrobat Reader to view it, which can be downloaded for free from www.adobe.com).
Please plan to arrive 15 minutes early to complete any necessary paperwork. Please bring:
List of current medications
List of current physicians
List of allergies
Insurance plans/cards including drug plans
A family member (support group)
A written list of any questions you have
Initial appointments are guaranteed within five days. Cases are reviewed by the core team prior to arrival and every attempt will be made to schedule all initial consultations on the same day.
Nurse navigators coordinate each referral and provide information, education and support for patients and their families.
Please take the elevator to the Third Floor for appointments.Surface parking is available in the lot in front of Cancer Institute. Shuttle services available for assistance to and from vehicle.
Tumor Conference
Patient cases are reviewed at a weekly multidisciplinary tumor conference attended by surgeons, medical oncologists, radiation oncologists, gastroenterologists, radiologists, pathologists, genetic counselors and clinical nurses in order to determine the best treatment plan for the individual. This individualized treatment plan is designed to maximize outcomes and quality of life.
Patients may be referred for only special diagnostic procedures or treatments and then returned to the referring physician for completion of their care plan and follow-up.
Prepare for Your Visit
Address
1926 Alcoa Highway, Bldg F (Cancer Institute)
Knoxville, TN 37920
Where we are
We are located in the Bldg F (Cancer Institute) at UT Medical Center
parking
Paid parking at building, and valet services are available.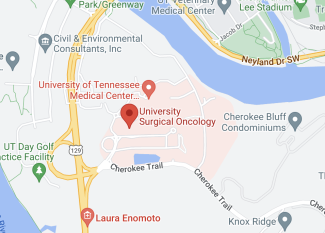 About Us
At University Surgical Oncology we specialize in cancers of the breast and gastrointestinal tract, melanoma and soft tissue sarcomas as well as other more rare tumors. We have nurse specialists who gather your medical information and schedule your appointment, usually within a week.